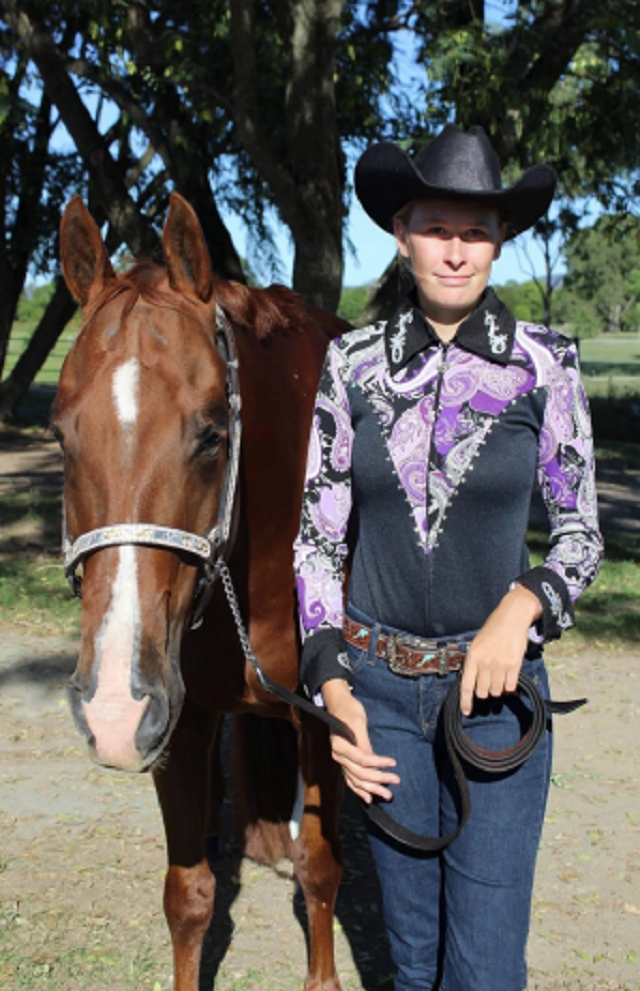 A grieving mother creates a charity event in memory of her daughter
A Gympie girl with her whole life ahead of her; no one could have imagined that the seizure 21-year-old Tayla Crang suffered while feeding her beloved horse would tragically end her life.
Sadly, Tayla passed away Sudden Unexpected Death Due to Epilepsy (SUDEP) on November 29, 2020 – a fatal complication of epilepsy that neither Tayla nor her family knew about prior to the devastating event.
Wanting to pay tribute to her daughter and raise awareness for SUDEP, Tayla's heartbroken mum, Renee Crang, thought "what better way to honor her than with an equestrian event?" ".
"Tayla has always given back to her equestrian community and many locals know her from spending her early years out of school training endurance horses for Brookleigh Stables. She then worked at Sandale Saddlery where she always greeted you with a happy face," says Renee.
With the help of the Gympie Horse and Rodeo Association and generous sponsors, the first Day for Tayla saw the light of day in November 2021.
The Novelties event brought the community and their horses together to ride, compete and race with the day's proceeds donated to Epilepsy Queensland. Renee created a beautiful legacy for her daughter and raised just over $6,000.
Encouraged by the success of last year's event, Renee is determined to make this year's Tayla Day bigger and better.
"In association with Epilepsy Queensland and Gunalda & District Campdraft Association, we will be running this excellent charity equestrian event again in 2022," she says.
The legacy event will take place on Sunday, December 18, the occasion marking two years to the day since Tayla was laid to rest.
Renee is also working on creating an equestrian clothing line named "Tayla Equestrian".
The new business venture will be launched at the event with t-shirts and hoodies available for purchase.
Each item of clothing will be embroidered with the Supporting Epilepsy Queensland logo and a donation from each purchase will be donated to charity.
Epilepsy Queensland chief executive Chris Dougherty said: "Tayla's generous community support will give families, just like hers, access to vital information and education, helping to reduce the risk of SUDEP".
"I hope my story can help someone else through the heartbreak and pain that SUDEP is causing," says Renee.
You can support Day for Tayla by coming as a spectator or competitor.
Event attendees are encouraged to wear purple, Tayla's favorite color and the international epilepsy awareness color.
Renee is also looking for trophy sponsors and donations for a mega raffle, with all proceeds going to Epilepsy Queensland.
A number of local businesses have already been very generous in their support.
Interested parties may contact Renee at [email protected]
"We would like to remember and honor Tayla with this epic charity event each year, but most of all we would like to raise awareness for Epilepsy Queensland so that they can provide information, training and support to people living with epilepsy, as well as family members. and supporters," says Renee.
For more information on epilepsy and SUDEP visit the Epilepsy Queensland website: www.epilepsyqueensland.com.to
The day for Tayla will take place on Sunday December 18 from 8.30am at Gunalda Showgrounds at 17 King Street, Gunalda.
For more information about the event, go online to the Day For Tayla Facebook page.