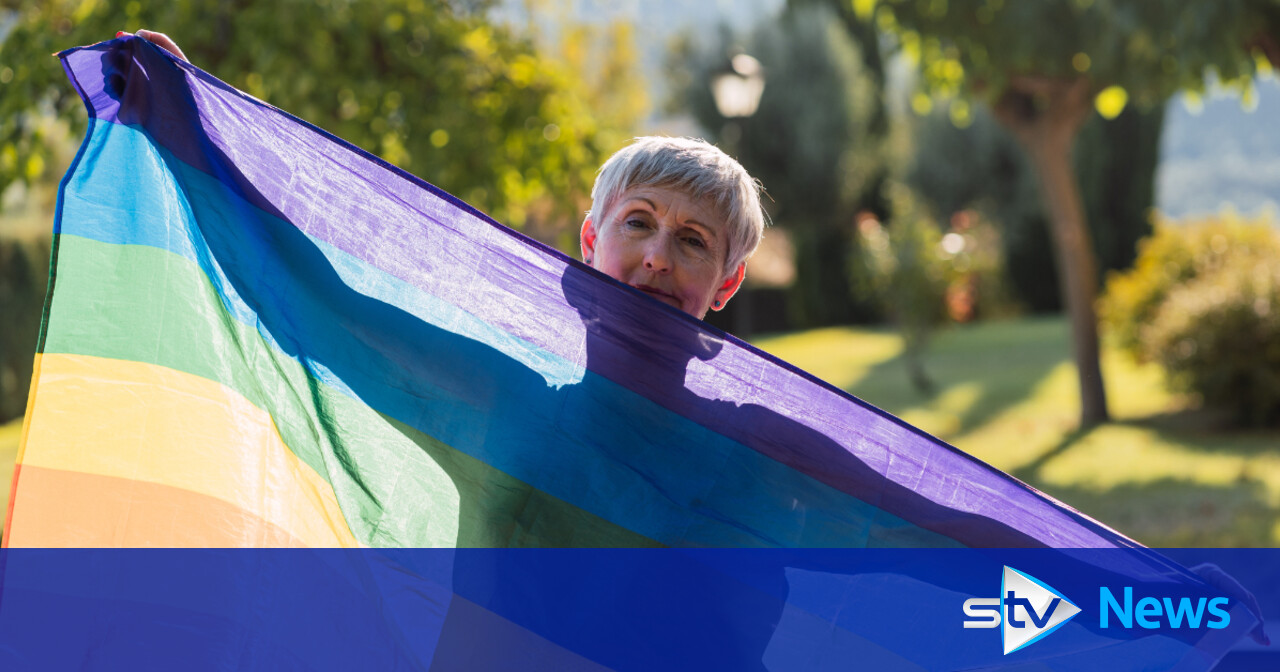 Age Scotland launches network for LGBTQ+ people over 50
The voices of older LGBTQ+ people in Scotland need to be heard as part of a new network.
It will seek to provide a "diverse space" for people over 50 to raise issues of inequality and help them bring about change.
Age Scotland officially launched the network in Edinburgh on Wednesday.
The charity hopes it will be a place where attendees don't have to erect barriers or worry about facing discrimination.
The launch was attended by Scottish Minister for Equality and Older People, Christina McKelvie.
"It's important to make sure that people of all ages within the LGBTQ+ community have a voice," she said.
"This new network provides a platform for LGBTQ+ people to share their rich experience and help improve equality between age groups.
"The Scottish Government has already engaged with the network on key legislation that affects older LGBTQ+ people in Scotland and I look forward to continuing to work closely with them in the future."
Susanne Flynn, head of diversity and inclusion at Age Scotland, explained that its members come from diverse backgrounds across the country.
"The network is an important platform for older LGBTQ+ people to raise issues of inequality and for their voices to be heard so they can be pioneers in bringing about change that meets their needs and defends their rights" , she said.
"Our regular group meetings have been a place where members have shared their lived experiences as people from the LGBTQ+ community.
"It's a place where they don't have to put up barriers or worry about discrimination and where they can just be themselves.
"Our members come from diverse backgrounds, have different life experiences and come from all over Scotland.
"The variety of experiences within the group shows that LGBTQ+ people are not a homogenous group."