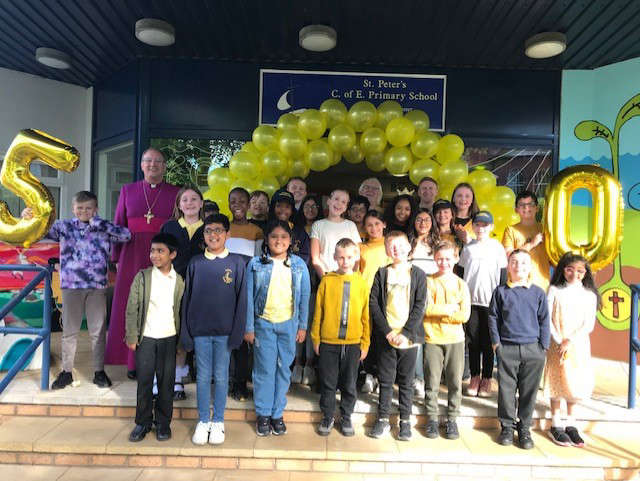 Ashton School's special celebration to mark a milestone – Quest Media Network
Every year, St Peter's CE Primary School in Ashton holds a 'Mustard Seed Day' where pupils dress in yellow and reflect on the school's vision and values.
This year it was a double celebration as children and staff celebrated the 50th anniversary of Oxford Street School.
The current school building was opened in 1972, but the school has a long history predating that. The school's deeds of trust belong to St. Peter's Church, which first built the Welbeck Street School in 1835 and later the Victoria Street School in 1871.
To mark this milestone, the school's Ethos Council and Trinity Club held a special corporate worship service, attended by students, staff, governors and Mark Davies, Bishop of Middleton.
During worship, students reflected on the school's past, present and future, as well as school highlights, including David Walliams' visit in 2019; being named one of the best schools in the country for progress in 2014 and the recent 'Good' rating from Ofsted in June 2022.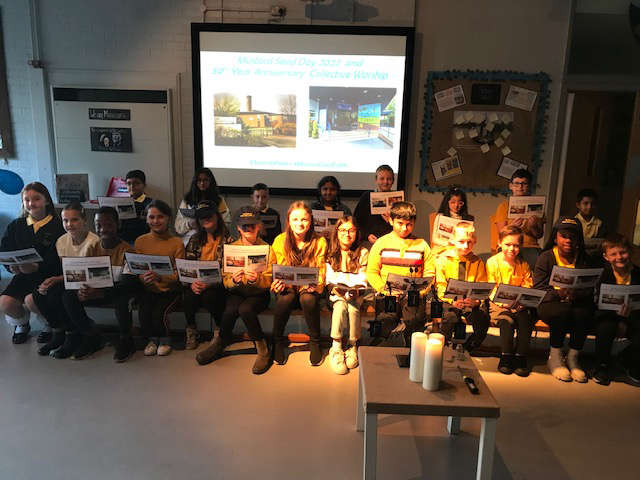 In its report, education watchdog Ofsted said: "The school's values ​​of personal growth, tolerance and kindness are lived and breathed by everyone in the school. Adults treat pupils with great esteem. In return, the students treat each other with respect. In the words of one student, the boys and girls in the school are like my brothers and sisters."
During the service, pupils also shared their interviews with some of the most senior members of staff: Mrs Beddows (23), Mrs Crutchley (23), Mrs Walker (22) and Miss Bardsley (20). Miss Bardsley also attended St Peter's as a pupil from 1982 to 1989.
A member of Ethos shared, "We wanted to say thank you to everyone who has helped make St. Peter what it is today, all the staff, children, parents/guardians, governors, l church and our entire community."
During Mustard Seed Day, students also took part in workshops led by the Hand 2 Mouth association, linked to the school value of Respect. They made scrolls, bracelets and their own Salvadoran crosses. The staff also went on a reflection trip, and Trinity Club buried its own time capsule.
Everyone at school also enjoyed a special birthday cake and a balloon arch to mark the big occasion.
Find out more about the Tameside Reporter
Click here for more breaking news
Click here to read the latest edition of the journal online
Click here to find out where you can get a copy of the newspaper