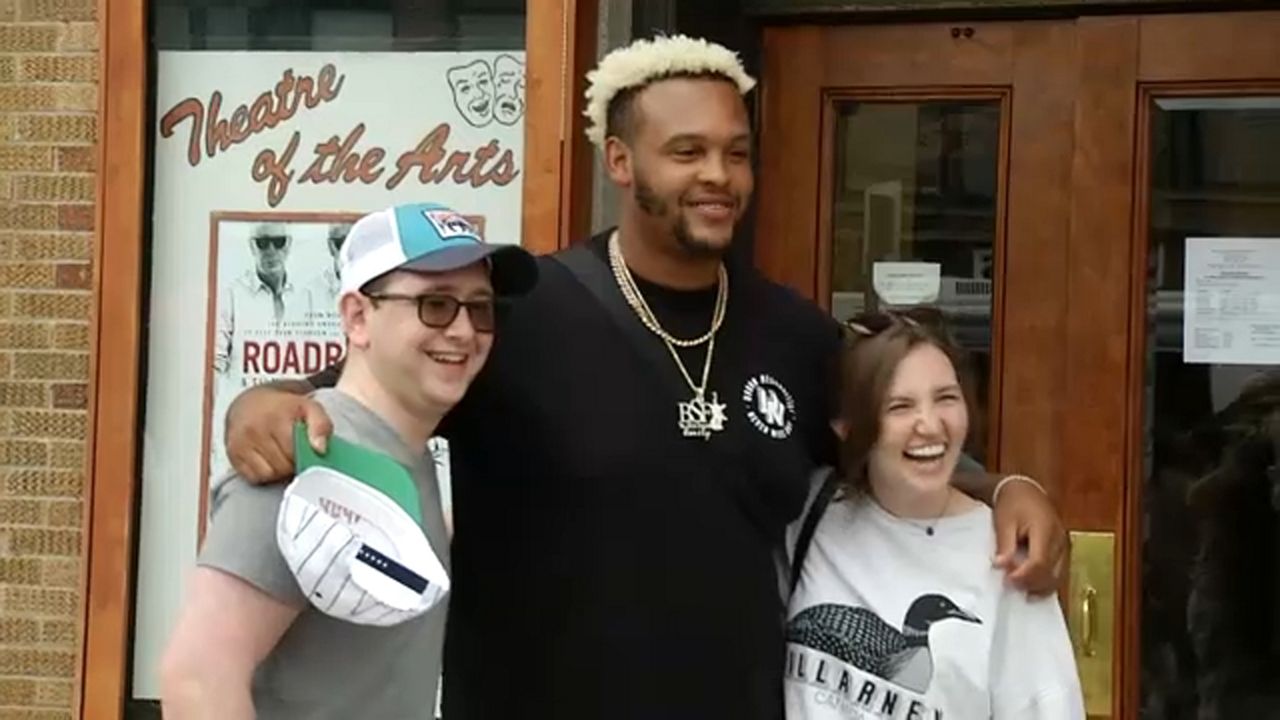 Bills' Dion Dawkins is hosting a Christmas charity event in July
BUFFALO, NY – Not only was it 716 Day last Friday, it was also Christmas in July in Buffalo.
Buffalo Bills offensive tackle Dion Dawkins and his Dion's Dreamers Foundation held a July Christmas event along North Park and Hertel avenues on Friday.
The event celebrated everything that happens in Buffalo, from local businesses to restaurants, and more. People were able to enjoy food and drink, live music, entertainment and a visit from Santa Claus himself.
Proceeds from the event went to Les Rêveurs de Dion.
"You know, I can't do it all on my own, I have a great team," Dawkins said. "I have a lot of great people around me to help me do great things and just to be able to do something like that. just playing ball I mean I'm beyond happy and honored to even have the right to hold an event. The first thing about this event is just seeing the different cultures and all the different groups of people coming together as one and just enjoying 716 days together."
The Dion's Dreamers Foundation provides mentorship and support to young men and women from underserved communities, as well as mentally, financially or physically challenged.
Dawkins is entering his fifth season in the NFL with the Bills.