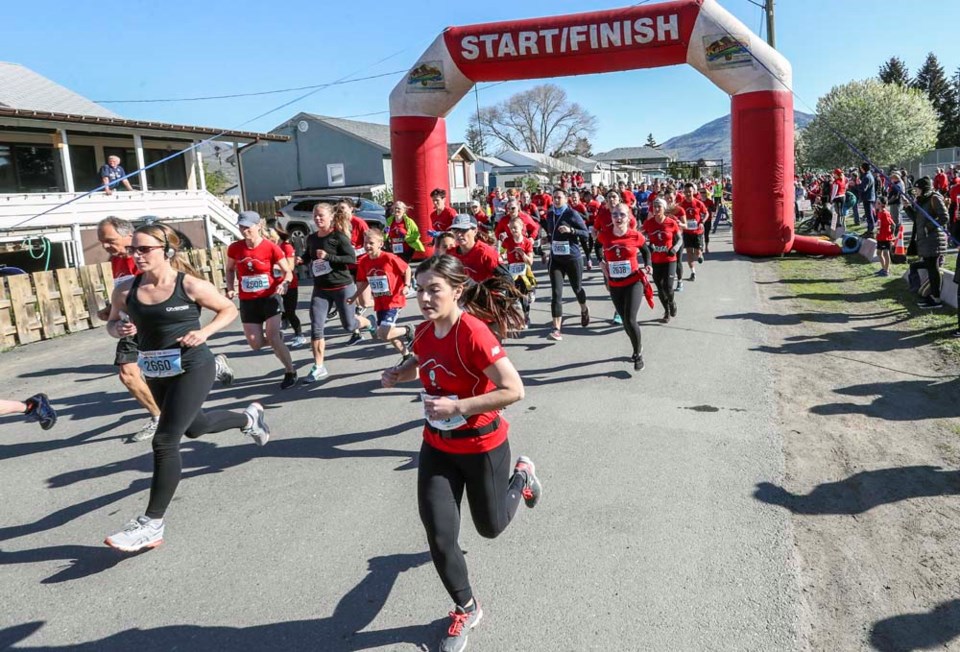 Boogie the Bridge 2022: Workout Week 3
Bogie is back! Questions about training methods? Go online at runclub.ca or email [email protected]
Boogie the Bridge celebrates its 25th anniversary this year, and when walkers and runners gather at McDonald Park in North Kamloops on April 24, it will be the first in-person Boogie since 2019.
The pandemic has scuttled the mass in-person event for the past two years.
Registration is open online at boogiethebridge.com, with different course options – one-kilometre kids' mini-boogie, five-kilometre half-marathon, 10-kilometre and 21-kilometre – available for the event which raised more a million dollars for charities. Western Canada Theater and its First Nations Youth Theater Program is the Boogie's Charity of Choice in 2022.
As in previous years, Kamloops This Week publishes, online and in each print edition, a column from Berry, as well as weekly updates from three participants.
KTW Sales Representative Paul De Luca, Tk'emlúps te Secwépemc Coun. Joshua Gottfriedson and Kamloops Symphony Orchestra General Manager Daniel Mills, Councilor Tk'emlups, and Daniel Mills write about their experiences as they continue to practice towards their goal.
We hope you find inspiration in these ideas and inspire you to do what you can to ensure that your physical and mental health is as optimal as possible. Questions about training methods? Go online for runclub.ca or email [email protected]
Joe Berry
Founder, Boogie the Bridge and RunClub
Hot-diggity-dog – we are baaaack and incredibly grateful. It's surreal to be back together and in community. The deep level of appreciation is powerful for all of us and should never again be taken lightly.
When we hear the testimonials of the participants, our coaching team knows why they are there. The currency of health (and change) is the priceless one. We know people will change over the next eight weeks and be healthier. Being part of it is an incredible experience.
People often start running (or walking) to lose weight and to incorporate exercise into their lives. They may be the conduits to begin with, but very soon a discovery they may not have expected begins to take shape – the mental form.
As many of you know, I have always run for my sanity. Yes, the physical benefits are huge, but for this runner, it was always the mental health benefits that really kept me grounded and able to cope. Like most runners, I relish the short-term experience of finishing my run feeling like I've reset and can handle the rest of the day better. What is not universal is my recognition that without regular running, the underlying fabric of my life – my mental health, my relationships and my career – will suffer. For those of us with depression or anxiety, we need to run like a diabetic needs insulin.
I discovered this decades ago and now researchers and practitioners are starting to catch up. Studies show that movement can be as effective as antidepressants in treating mild to moderate depression (and with side effects like improved health and weight management, a bonus for our overall health). In countries like Australia, the UK and the Netherlands, official guidelines include exercise as first-line treatment for anxiety and depression. Hopefully Canada will follow soon.
A blessing of the past two years is that we're all talking about it now. I am delighted. Come to the Boogie and feel the vibe.
Boogie is all about you, your health and your happiness. Movement is change.
PAUL DE LUCA
Commercial
Kamloops this week
Painful. As I was about to tie my shoes for RunClub, I couldn't help but feel like I had walked through wet cement that must have dried all the way to my feet without me noticing. The sensation of lifting my legs had become a chore.
Two days before, I had finished my long run of the week. I was clearly still recovering and now had to meet up for our practice run on Tuesday. It was going to be hard.
As I made my way to our meeting spot in front of Runners Sole, my cement legs now felt like I was walking in hummus instead of the usual pavement I had grown accustomed to. How could I have finished Tuesday's race when walking 50 meters seemed almost impossible?
I stretched, hoping that through divine intervention, these last moments of trying to loosen up would rid me of all my ailments.
As our coaches – Terry, Tanja and Howie – led the charge, I felt my feet follow, thinking that adrenaline rush was soon to wane, when I met my running mates. Listening to their unwavering positivity about Kamloops and the RunClub was infectious and I fell in love with their stories.
All of a sudden, Terry pats me on the back and tells me we're halfway there. We were turning around. As we rounded the final bend home, I thought about how amazing this club is. The support, care and compassion I receive each week is unlike anything I have experienced before.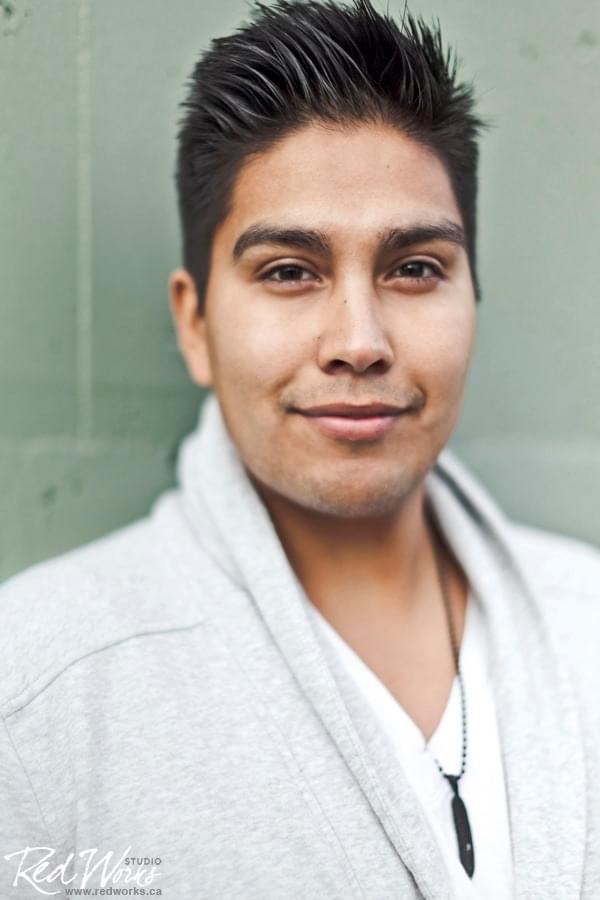 JOSHUA GOTTFRIEDSON
Advisor with Tk'emlúps te Secwépemc
Wéyt-kp (Hello to more than one).
You know the saying "one day at a time"? It is easy to think about this aspect, but much more difficult to adopt it. It's one day at a time, one foot at a time and one breath at a time as you run.
Everything in your body remembers what it feels like to move, and muscle memory helps prevent early fatigue. Breathing is less wheezing and more synchronized with fuller, deeper breaths, allowing your brain to get enough oxygen to think clearly.
Human beings have a quest in life to balance the four parts of ourselves (mental, physical, spiritual and emotional).
You can overdo one piece while borrowing from others, but that's not balance. It's easy to train all the time while ignoring your emotional state or worshiping a spirituality of your choice while rarely exercising your body. Balance is key, so give your 25% a day to every piece of yourself.
Remember to be kind to yourself on this journey because we are human and imperfect. The beauty of each day lies in these imperfections, for we can grow and learn until it is time for us to leave this world. RunClub has given me the opportunity and environment for growth in all aspects of myself.
I can move my body, mind, heart, and soul three days a week and have a great time doing it with great people.
Kukwstsetselp (Thanks to more than one).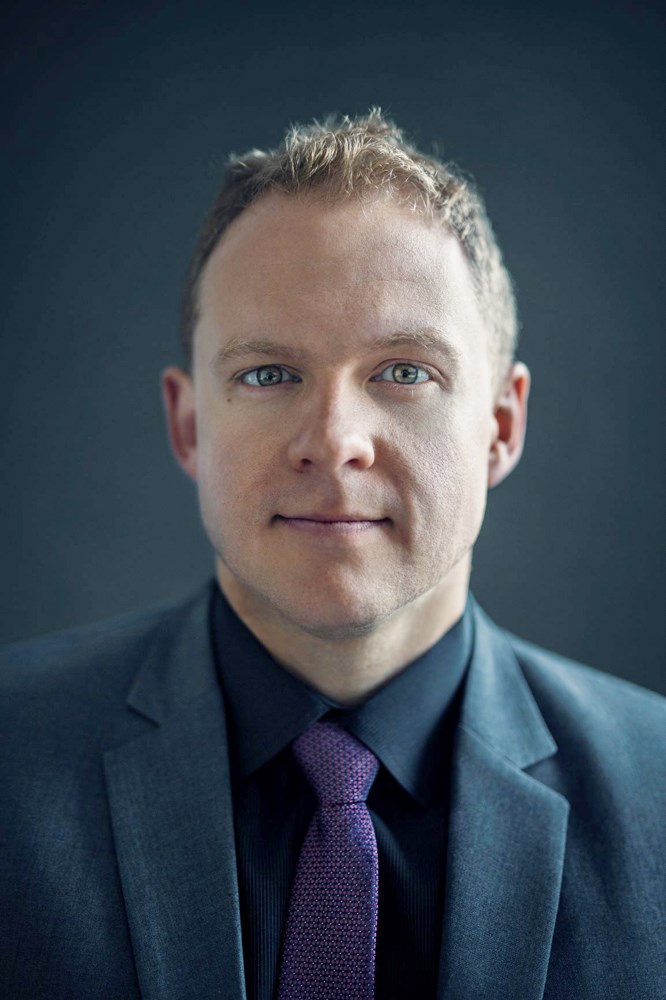 DANIEL MILLS
General Manager of the Kamloops Symphony Orchestra
I ran with the 21.1K training group on a beautiful evening with a scenic sunset.
Besides having a great chat with my fellow columnist Paul, I had the chance to chat with other members – while we were doing our rehearsals on the Hillside and Versatile drives, of course.
Although still exhausted from my recent work commitments, I found the evening run surprisingly rejuvenating. A conversation I had with another runner reminded me of something important – very rarely does anyone regret going for a run, once it's done, that is, to say.
Tonight was certainly proof of that.
Being traditionally a lone runner, I'm used to hitting the pavement alone. I find it gives me time to think about the different challenges or obstacles I'm facing and it's quite therapeutic.
Last week's solo races were no exception, as I worked through various puzzles and circumstances that I experience in my personal and professional life.
But the evening run also reminded me that sometimes activities can — and should — be shared with others.
Much like music or any other art form, running can be easily and deeply enjoyed as an individual, but there is also something magical about coming together and experiencing something common. I'm sure race day will be no exception.