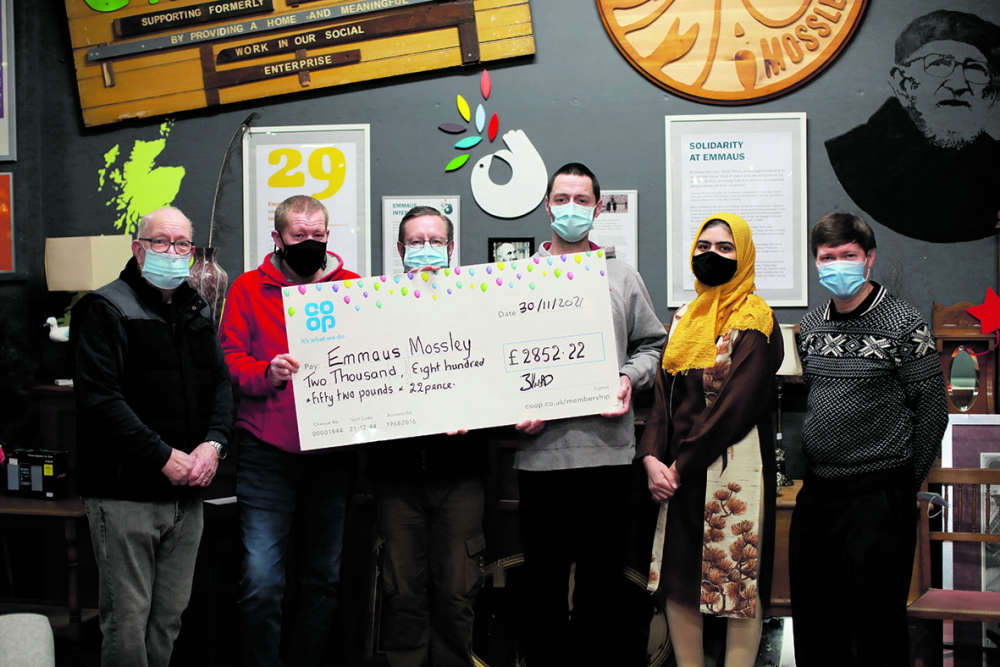 Buyers donate money for the Mossley charity for the homeless – Quest Media Network
THANKS: Members of the Emmaüs Mossley community with the Coop voucher.
Homelessness charity Emmaus Mossley has received a financial boost with the latest payout from the Local Cooperative Community Fund to good causes.
Members of the Emmaus Mossley community received a check for £2,852 from their local branch, Co-op Mossley.
The funding will be used to make improvements to the Emmaüs Mossley community garden, improving the space for people supported by the association.
Alison Hill, director of Emmaus Mossley, said: "The support we have received from Co-op and its members has been fantastic.
"The funds raised will help us improve our garden, creating a better space for relaxation, biodiversity, food culture and social interaction.
"On behalf of everyone at Emmaus Mossley, sincere thanks to Co-op and all local members who have chosen our cause.
Emmaüs Mossley offers housing, work, support and individual support to men and women who have experienced homelessness and social exclusion.
The association opened its doors in 1997 and today has the capacity to support 26 companions (the name given to designate residents of Emmaus communities) at a time.
The charity runs a social enterprise in Mossley, selling donated and recycled furniture, household goods, clothing, bric-a-brac and vintage items.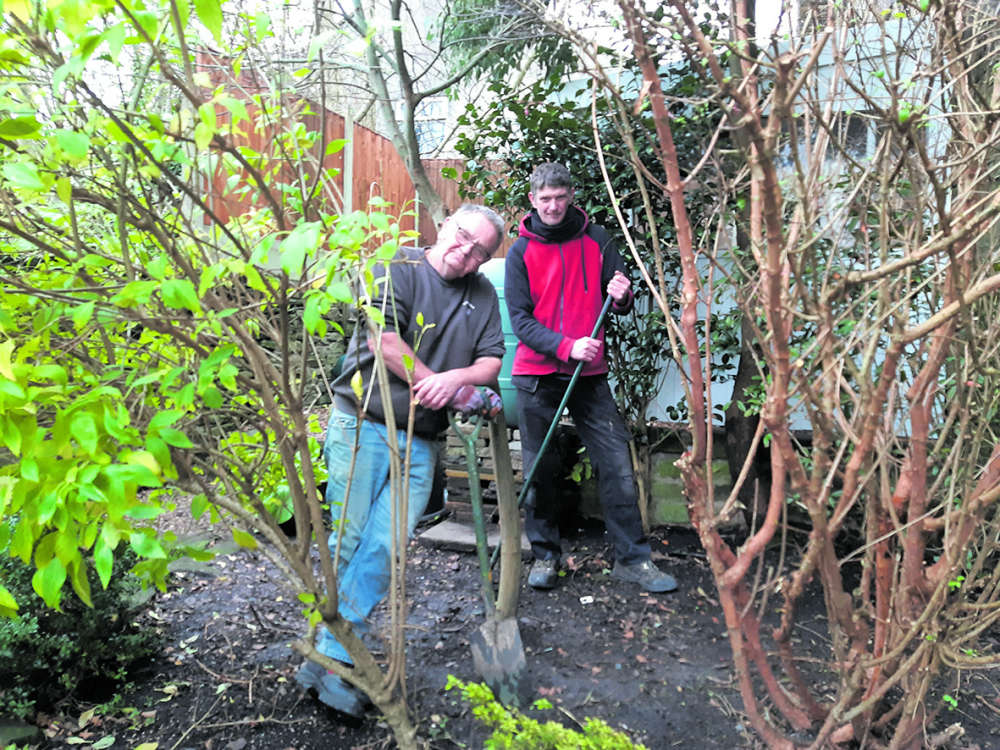 BUSY: Emmaüs Mossley accompanies Gary and Rob in the garden.
Over the past five years, Co-op members have raised £100 million for local communities, causes and charity partners.
Emmaus Mossley is one of over 25,000 causes across the UK supported by the Co-op Local Community Fund since 2016.
Sian Birch, Co-op Member Pioneer, said, "It has been a pleasure to bring Mossley Co-op and Emmaus together to make a positive difference.
"By visiting the community garden last summer after the lifting of the confinement, I was already able to begin to see the interest that the Local Community Fund would bring to the Emmaus companions.
Co-op members are encouraged to choose a local cause from a selection that will make a real difference in their area.
When co-op members buy selected branded goods and services, 2p of every pound they spend supports community organizations and local causes, through the Local Community Fund.
In addition to supporting local communities, Co-op members also receive exclusive deals and personalized offers every week.
To find out more about supporting local causes as a co-op member, visit www.coop.co.uk/membership
To find out more and support Emmaus Mossley, go to www.emmaus.org.uk/mossley
Find out more about the Tameside Reporter
Click here for more breaking news
Click here to read the latest edition of the journal online
Click here to find out where you can get a copy of the newspaper