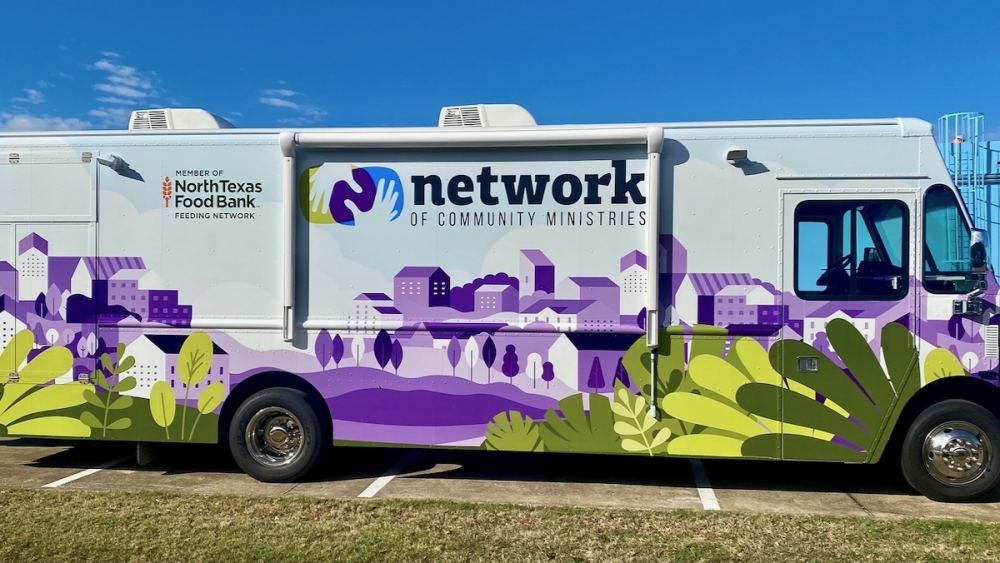 Community ministries network launches second mobile pantry
The second truck features a mini grocery store with full-size refrigerators and freezers where customers can select meat, dairy and fresh produce as well as dry goods. (Courtesy of the network of community ministries)
An increase in demand for the services of the Network of Community Ministries prompted the nonprofit to launch a second mobile pantry on December 2.
"We are thrilled to have this incredible mobile food delivery resource, which will allow us to bring nutritious meals to more families in need in our vast service area," said President and CEO Cindy Shafer. "We are grateful to the North Texas Food Bank for helping fund this vehicle, as well as to Crystal Charity Ball for funding the expansion of our planned program, and RISD for partnering with us in mobile distribution. food throughout the district. "
NCM served more than 38,000 people through its Mobile Food Pantry program in 2020, according to a November 18 press release. The truck visits six sites per week in the Richardson ISD nonprofit service area, according to its website.
The second truck features a mini grocery store with full-size refrigerators and freezers where customers can select meat, dairy and fresh produce as well as dry goods, according to NCM. In addition to food, the second truck will also have a pantry section for educators that will include a selection of items needed by students, the statement said.
The second mobile pantry will allow the program to expand to four additional pre-K RISD centers, the statement said. This addition also allows NCM to partner with local daycares in the future.
For more information on NCM's Mobile Pantry Program, visit this link.