Community Resources Network Scotland becomes Circular Communities Scotland
Community Resources Network Scotland becomes Circular Communities Scotland
---
---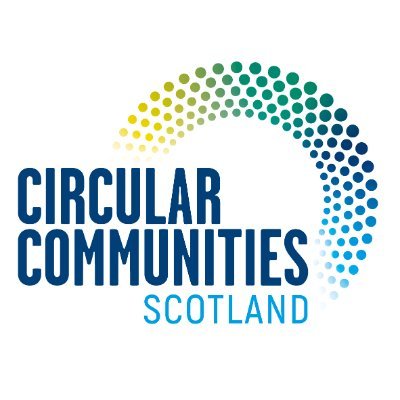 Community Resource Network in Scotland (CRNS) changed its name and brand to Scotland circular communities.
The membership network organization represents over 170 charities and social enterprises that help tackle climate change by contributing to a circular economy in Scotland, thereby providing social and environmental benefits to communities across the country.
The launch of the rebranding will coincide with COP26, the United Nations Climate Change Conference, held at the SEC in Glasgow between October 31 and November 12 of this year. The conference has been cited as what "many believe to be the world's best last chance to bring uncontrollable climate change under control."
CEO Michael Cook confirmed that there is a link with the launch of the organization's new branding and COP26, stating: "As an organization focused on climate, community and circular economy, it is good sure an exciting time. This is a critical moment for the future of our planet and an important opportunity for Scotland to host COP26 on the world stage. It is quite appropriate that the rebranding is launched at the same time. It is crucial that we evolve alongside the climate dialogue, as well as our dedicated and innovative members, who work tirelessly to create a more circular economy in Scotland. "
The circular economy is simply an alternative model for the use of resources and materials, where instead of materials being mined from the earth, used and dumped in landfill, they are kept in service for as long as possible, through reuse. , repair and recycling.
Circular Communities Scotland supports and represents over 170 repair, reuse and recycling charities and social enterprises across the country, which keep products and materials out of landfills, create local jobs, economic opportunities and help promote and create social and environmental justice in their communities.
Chairman of the Board of Directors of Circular Communities Scotland, Naomi Johnson, said: "Our vision is for a thriving circular economy in Scotland, with communities reaping the social and economic benefits. The Board of Directors, our team and most importantly our members believe that the new identity will help us achieve this.
The charity is also looking forward to its first annual conference under the name Circular Communities Scotland, titled 'Embracing a Circular Future'. Fully digital event, the conference will host speakers such as Minister of Green Skills, Circular Economy and Biodiversity, Lorna Slater, and retired Scottish cyclist and inspirational speaker Graeme Obrée.
learn more and register for the annual conference here.