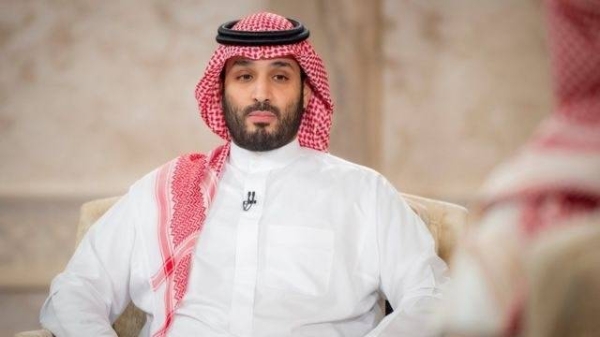 Crown Prince donates SR 100million for charity and the release of over 150 insolvent prisoners
Saudi Gazette Report
RIYAD – Crown Prince Muhammad Bin Salman donated SR 100 million from personal expenses for charitable activities.
Of the SR 100 million, SR 87 million is for 29 charities across Saudi Arabia and the amount must be spent within days, as instructed by the Crown Prince.
The remaining 13 million SR are intended for the payment of the debts of more than 150 prisoners who are insolvent in financial affairs so they can be released and returned to their families today.
This support is part of the "SNAD Muhammad Bin Salman" program to enable charities to provide services to 8 groups in society.
The groups include women's charities, charities for the disabled, charities for cancer treatment, charities for the care of widows and divorced women, charities for the care of orphans, charities charities with Down's syndrome, charities for health services and charities for the care of the elderly.
Each of them will receive financial support for their development programs that embrace training, rehabilitation, support and sustainability.
Meanwhile, the release of the prisoners includes paying the debts of more than 150 insolvent prisoners who are unable to settle their debts, provided that the amount owed by the prisoners has not been used in illegal matters and that they have never been involved in a criminal act.
The Crown Prince's support for non-profit work in the Kingdom reflects his interest in humanitarian work and his support for all groups in the non-profit sector in accordance with the mechanisms stipulated in the Muhammad Bin Salman Charitable Project, which is affiliated with the "SNAD Mohammed ben Salman".