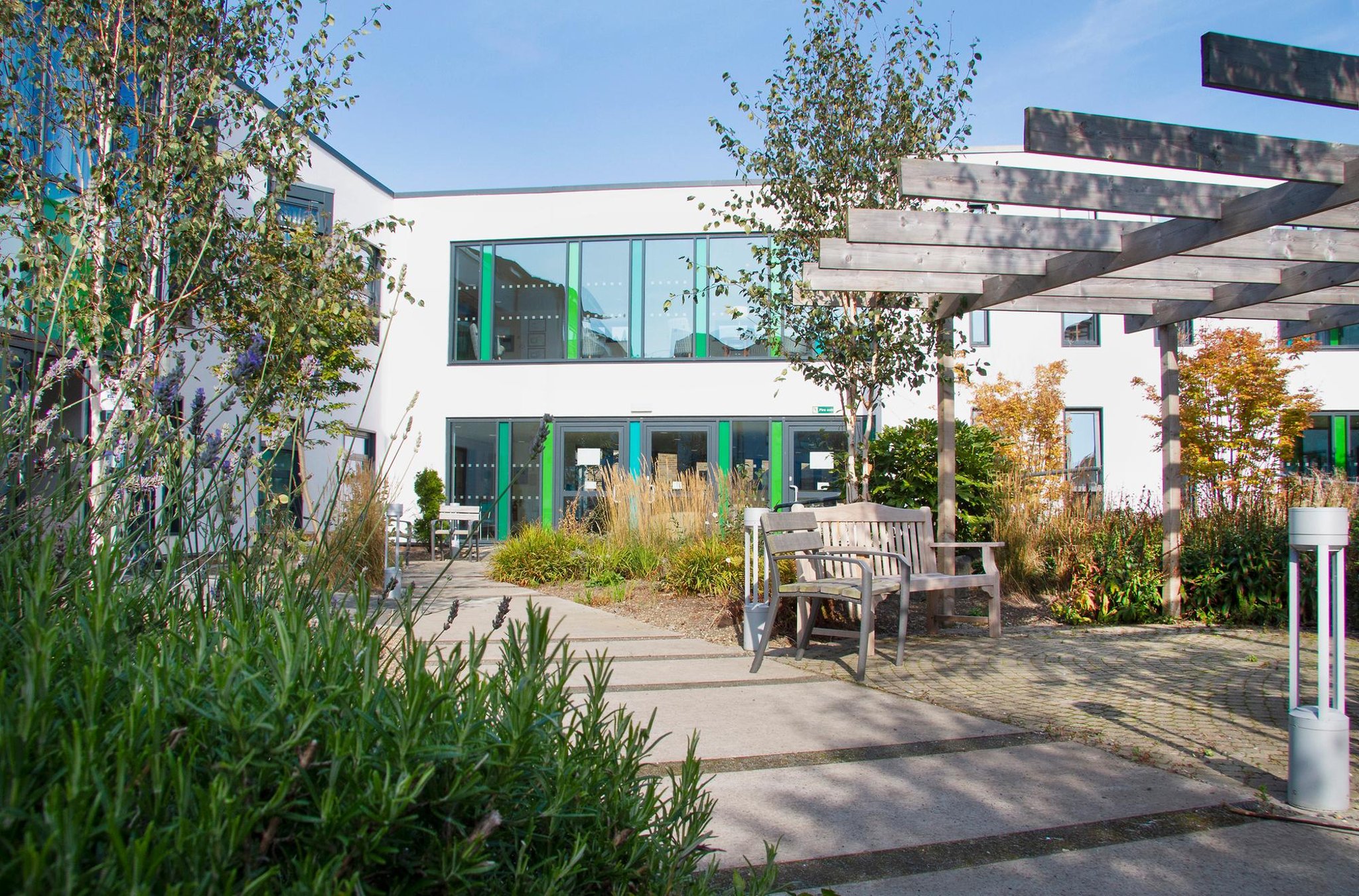 Date set for opening of replacement St Clare's Hospice – staff training underway at new end-of-life care center at Haven Court in South Shields
South Tyneside Clinical Commissioning Group (CCG) leaders have been briefed on progress on the dedicated installation at Haven Court on the South Tyneside District Hospital site.
It is part of a clinical model that has previously been endorsed by NHS bosses, including a hospice-like setting and enhanced home and community care.
The new care center will be housed in Haven Court on the site of South Tyneside District Hospital.
The plans were to fill the void in provisions left by the loss of Jarrow's St Clare's Hospice, which closed in January 2019 after the independent charity that ran it collapsed into insolvency.
The new scheme, however, provoked an angry response from campaigners, who favored the reopening of the existing St Clare site in Jarrow.
At Thursday's CCG Board meeting, it was announced that the Haven Court site will be "full" from April 12, when they aim to open.
Elaine Coghill, director of care, quality and safety at Haven Court, said: "We would like to open on April 12, it will probably be more of a phased approach.
The new care center will be housed in Haven Court on the site of South Tyneside District Hospital.
"We expect all the work to be completed this week and then we can officially sign off all the hitches early next week which will be great.
"Training is well advanced with Haven Court staff around caring for end-of-life patients and palliative care patients as well."
She added that construction and estate work for the site had already suffered delays due to Covid-19.
Ms Coghill added: 'Haven Court had a covid outbreak at the start of the year which delayed the start of work on the estate and then we had some slight delays with the workers also leaving with covid.
The site will operate with a 24/7 nursing care model and will also be within reach of community services as well as a specialist palliative care team, the meeting said.
Health chiefs said the 'only sticking point' was finding a name for the unit, with talks ongoing but it is hoped this will be in place for an official opening event 'in due course. ".
Liz Davies, director of communications for NHS South Tyneside and Sunderland Foundation Trust, said: "What we would like to do is first and foremost get the service up and running, things open and the local community know that this is highly anticipated. the new service will be online from April 12.
Dr Matthew Walmsley, chairman of the GCC and local GP, said the service was just part of a redesigned palliative care offer for people in South Tyneside that has been developed over the past few years.
He said: "I think we end up with really good service, really local service, which is important to the people of South Tyneside, sustainable service.
"I think the way it's been designed going forward will also give people the opportunity to really support this as a focal point that they can rally around locally and help make it as good as possible for the people of South Tyneside. ."
The state-of-the-art Haven Court building will have six bedrooms and will be in its own separate area of ​​the South Tyneside District Hospital site with its own private garden, car park and entrance.
Support your Gazette and subscribe today.
Enjoy unlimited access to all our news and sports, see fewer ads, enjoy faster loading times, test your brain with daily puzzles and access to exclusive newsletters.