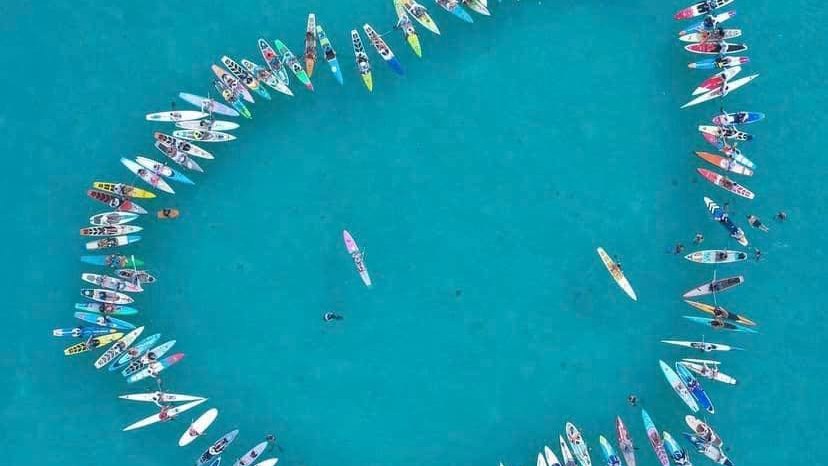 Fla. Firefighter-EMT paddles from Bahamas to Florida in charity event
By Leila Merrill
DESTIN, Fla. — Destin Firefighter and EMT Holly Heidenreich, 25, recently rode 80 miles from Bimini, Bahamas, Florida during the 2022 season Passage for cystic fibrosis challenge, WKRG reported.
Heidenreich and her teammate, Megan Scully, were the only team of recumbent paddlers and covered the 80 miles in 15 hours, 38 minutes and 41 seconds. Unlike paddleboarding or kayaking, recumbent paddlers are on their stomachs or knees and only use their arms to propel themselves.
"I got on my knees, and it's definitely faster, but it will tire you out a bit more," Heidenreich said. "I lay on my stomach for most of it hoping for the best and carried on."
Boats moved close to paddlers for safety, and teammates took turns paddling and resting on a boat.
Event staffers said the team raised $1,518 for the Piper's Angels Foundation, a nonprofit that advocates for the cystic fibrosis community. The event total was reported at $443,932, but donations are accepted until July 31.
"I grew up a lot on boats. I worked a bit at the beach," Heidenreich said. I'm all about the ocean, its conservation and helping it. Also participate in events like this.
"I would do it again," Heidenreich said. "I've already talked about doing it again next year and if not, next year's show."