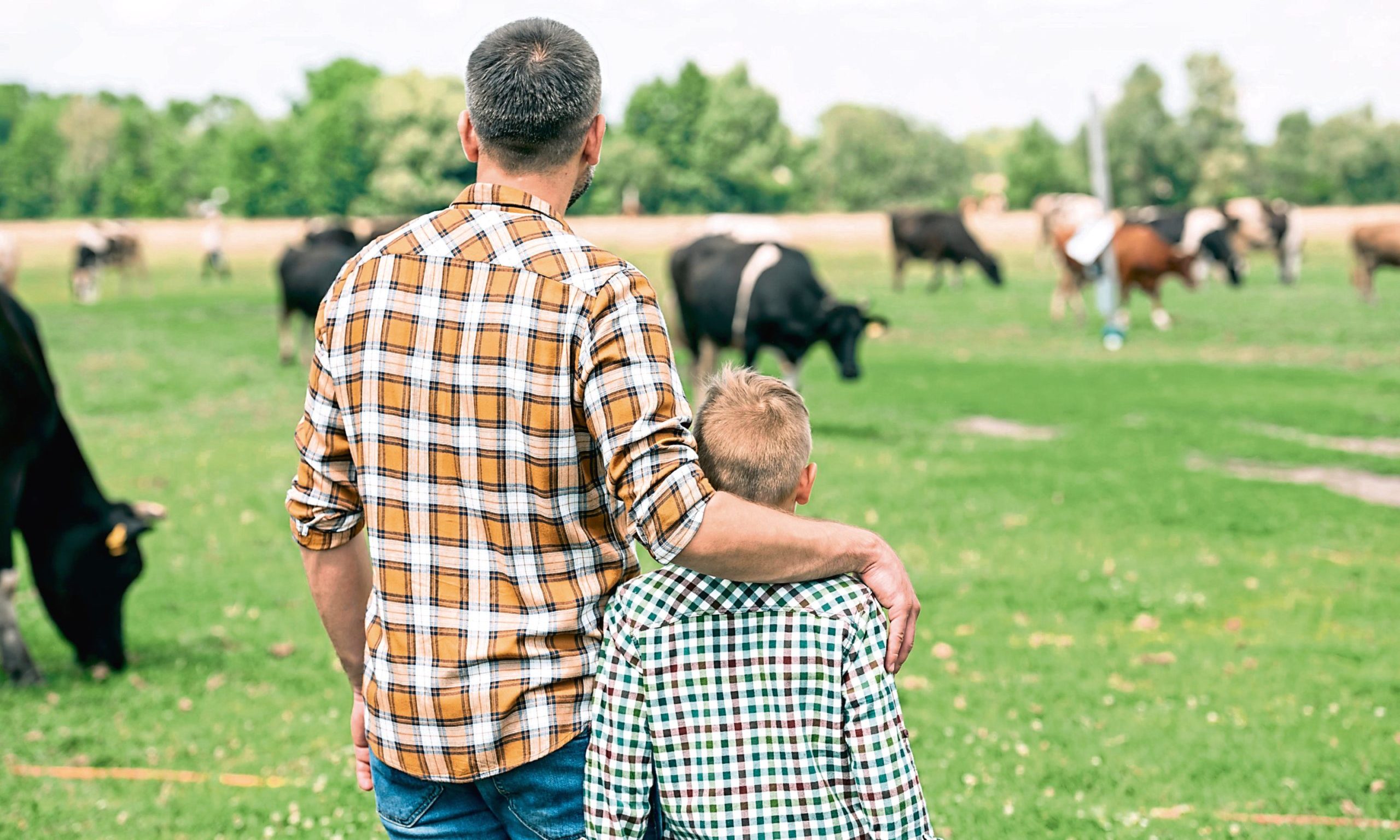 Free business and environmental training offer for farming families
Farming families from three regions of Scotland have been invited to sign up for free Prince's Countryside Fund (PCF) business and environmental training.
Livestock herders and smallholders in selected areas can apply to participate in a program that provides free training in business skills for family farmers.
It is open to dairy and livestock family farms and smallholder farmers in Stranraer, Ullapool and Caithness.
Since 2016, the Farm Resilience Program has helped more than 1,200 farm families improve their business performance and effect real change on the farm.
A recent independent evaluation of the program found that it delivers significant economic, social and environmental benefits to farmers, with 58% reporting increased profitability and 73% improving their business skills.
The program increases the "confidence of farming families in their decision-making"
Keith Halstead, Executive Director of PCF, said he was delighted to be working in partnership with RSABI on delivering the Agricultural Resilience Scheme in Scotland in 2022-23.
She said: "This is a proven hands-on program comprising a series of workshops in the fall, winter and early spring.
"The workshops cover areas such as benchmarking and improving on-farm efficiency to reduce costs, as well as planning for the future and business planning.
"The program has been shown to increase farm families' confidence in their decision-making, which allows their farm businesses to become more adaptable and helps build their resilience to change.
"We are looking forward to the start of the meetings and we are also planning to organize an additional summer workshop, which will focus on a topic chosen by the farming families and smallholders concerned."
The work will be coordinated in Scotland by the rural charity RSABI.
For more information visit www.princescountrysidefund.org.uk/farmresilience
Already subscribed? Login
[Free business and environmental training offer for farming families]
[[text]]