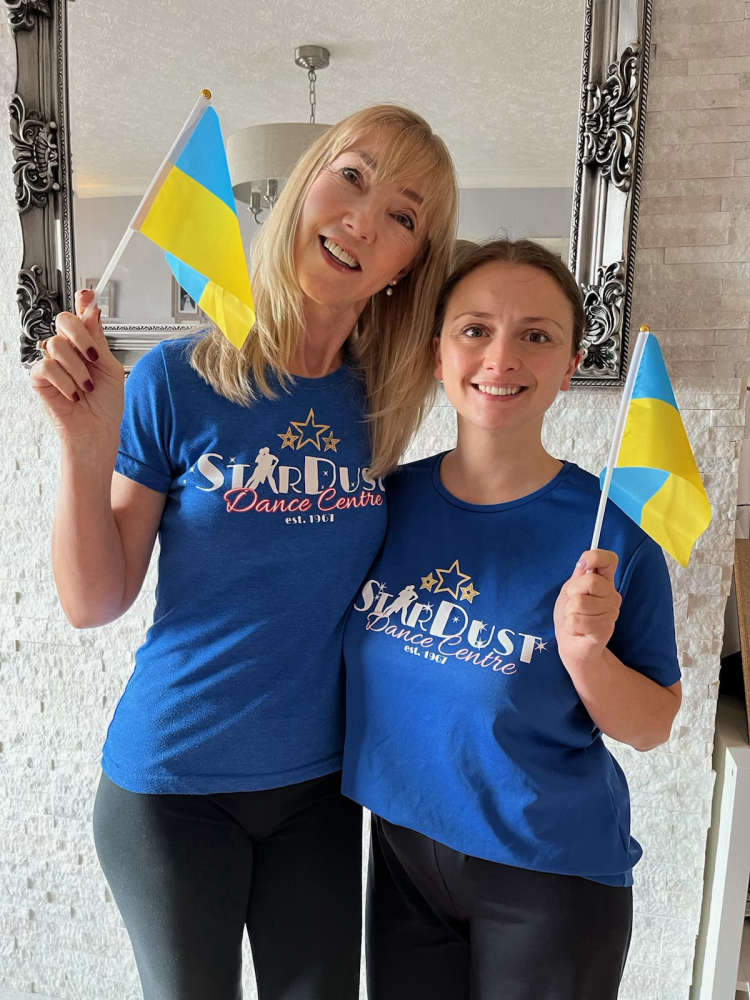 Glossop Dance School to raise funds for Ukrainian dancers – Quest Media Network
Paula Graves (left) and Rebecca Giles (right).
A Glossop dance school joins thousands of others around the world to raise funds for dancers in Ukraine.
Stardust Dance Center is sending 40 pupils to Blackpool Winter Gardens on April 23 to take part in the event.
The competition will feature dancers from around the world, who hope to raise £1million between them.
It was organized by the World Dance Council to support Ukrainian dancers as it is such an important part of their culture. Anyone wishing to take part can travel to Blackpool on the day or join via Zoom.
Stardust Principal Paula Graves told us, "We run the dance school out of Glossopdale School Square. I teach ballroom and Latin, pretty much what you see on Strictly Come Dancing. Even if it is a competition, we do not participate in it. Forty of our children will dance for an hour non-stop. They will be sponsored to raise funds for the cause.
Rebecca Giles, who also teaches at the school, said: "I think it's really important that our children do something positive and get involved in charity because sometimes they don't realize how much they are lucky."
Stardust is hoping to raise around £500. Anyone wishing to donate or sponsor a child can contact them on Facebook: https://www.facebook.com/stardustdancecentre
LISTEN: Hear more from Paula and Rebecca, speaking to our reporter Gill Garston, below…