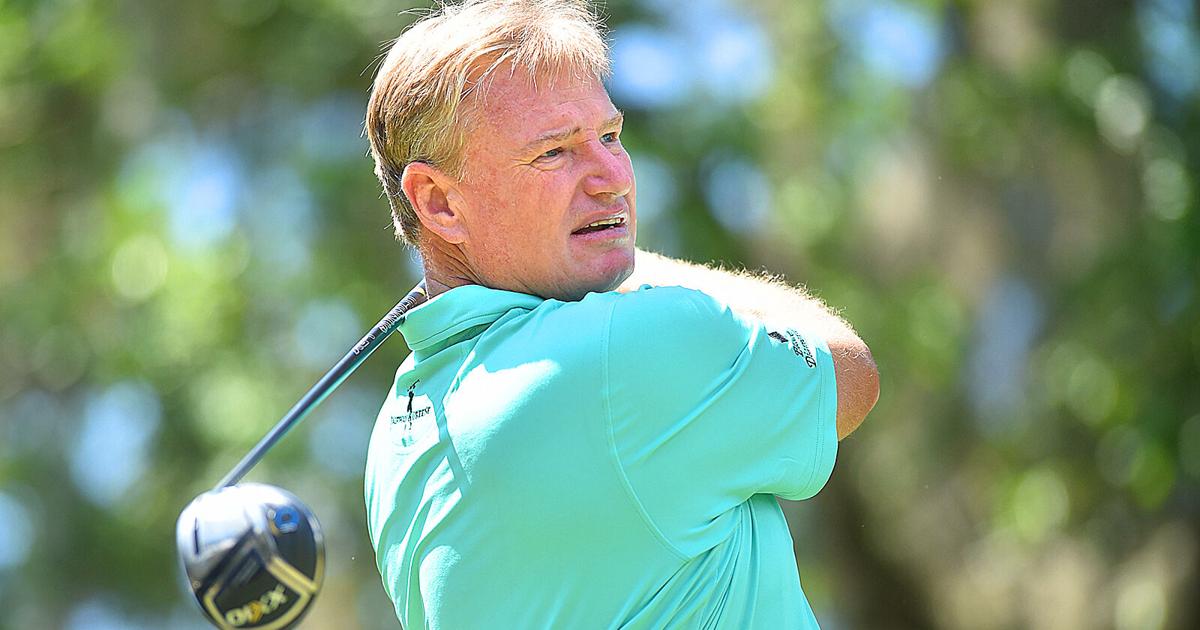 Golf legends land on Black Diamond for charity event | Local News
It wasn't a PGA Tour event or major championship, but Monday, April 12's swell of spectators along the Black Diamond driving range created plenty of buzz.
For all the right reasons too.
Walking the line, amateur golfers and spectators could spot Ernie Els, Rocco Mediate, Fred Couples, Corey Pavin, Darren Clark, Lee Janzen, Tom Lehman, Mike Weir, Vijay Singh and Larry Mize warming up before the start of Legends of Golf day at Black Diamond. Together, the group has won 16 major golf championships, with Els' four being the best of the group.
But the real winners of the day, Els pointed out before the start of the four-person start race, were the Ernie Els Autism Foundation and the Black Diamond Foundation. Both nonprofits were the beneficiaries of Monday's star-studded event, where people took photos and videos of a notable who's who of PGA stars now plying their trade on the Champions Tour .
The Ernie Els Autism Foundation, located in Jupiter, Fla., helps 300 young people with programs and therapies while providing services to adults, Els said. The Black Diamond Foundation provides funds for the entire community, from the Thanksgiving Day Feeding Alliance to scholarships for county high school students.
"It's going to be cool," said Els, who along with Mediate held a clinic for fans and spectators before warming up for an afternoon round of golf. "The fans are going to get closer to these guys. They don't see them live much anymore. There are a lot of majors here.
The idea for the event is the brainchild of Martin Courtois, a Black Diamond resident who approached Els with the idea at a Champions Tour event earlier this year. He had already gotten the likes of Couples and Mediate.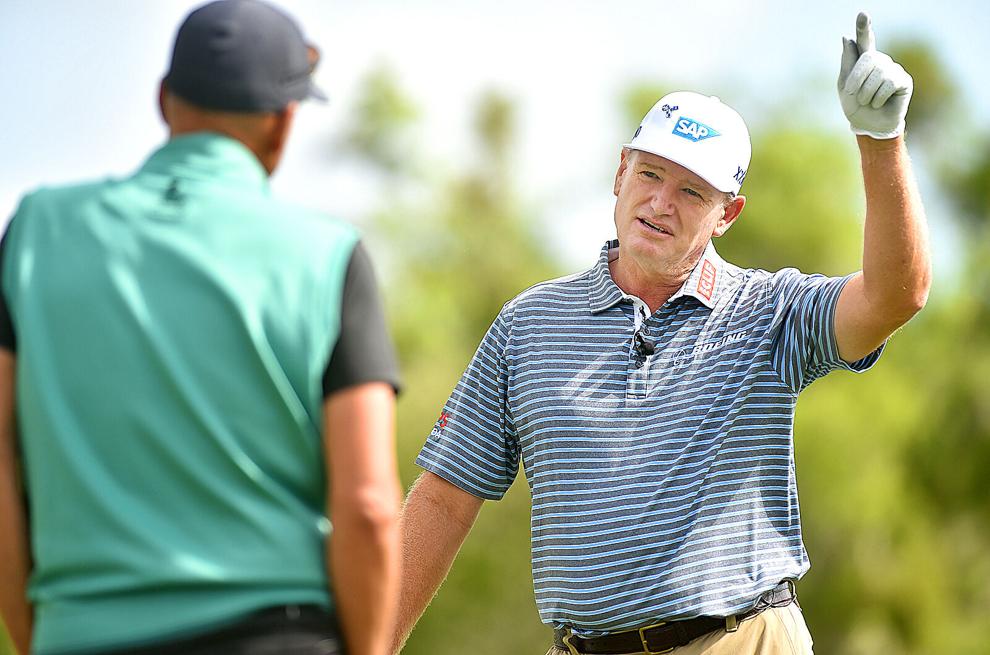 "It's truly an honor," Els said. "When (Martin) had the idea. We first talked at the Hawaiian event. It seemed like a good idea. He has some really good friends on the tour, Freddie had already signed, obviously Rocco was playing "We do a lot of these charities around the country. It's nice to do one with our new family (the Champions Tour) these guys are legends, it's great to hang out with them."
"These guys, I admired. I'm kind of the youngest here. The others were my mentors. Freddie is like… he was the man. I played a lot of practice rounds with him. Playing with them, seeing them, interacting with them is a dream come true.
More friendly competitive, we do it the right way, in the spirit we were playing with. "It's in the right spirit," he said. "Casual, relaxed. The guys stay sharp; they don't want to play bad golf. It's great to see the guys.
While he wasn't playing, avid golfer and Black Diamond member Tom Bobrowski was on hand to support the cause and, perhaps, pick up some pro tips.
"They're great players," he said, continuing to watch the driving range. "I can't wait to see how they compete on our course, how they play the holes. It's gonna be so much fun to watch.
Bobrowski had watched Couples intently warm up on the beach, lamenting how "he makes it so easy."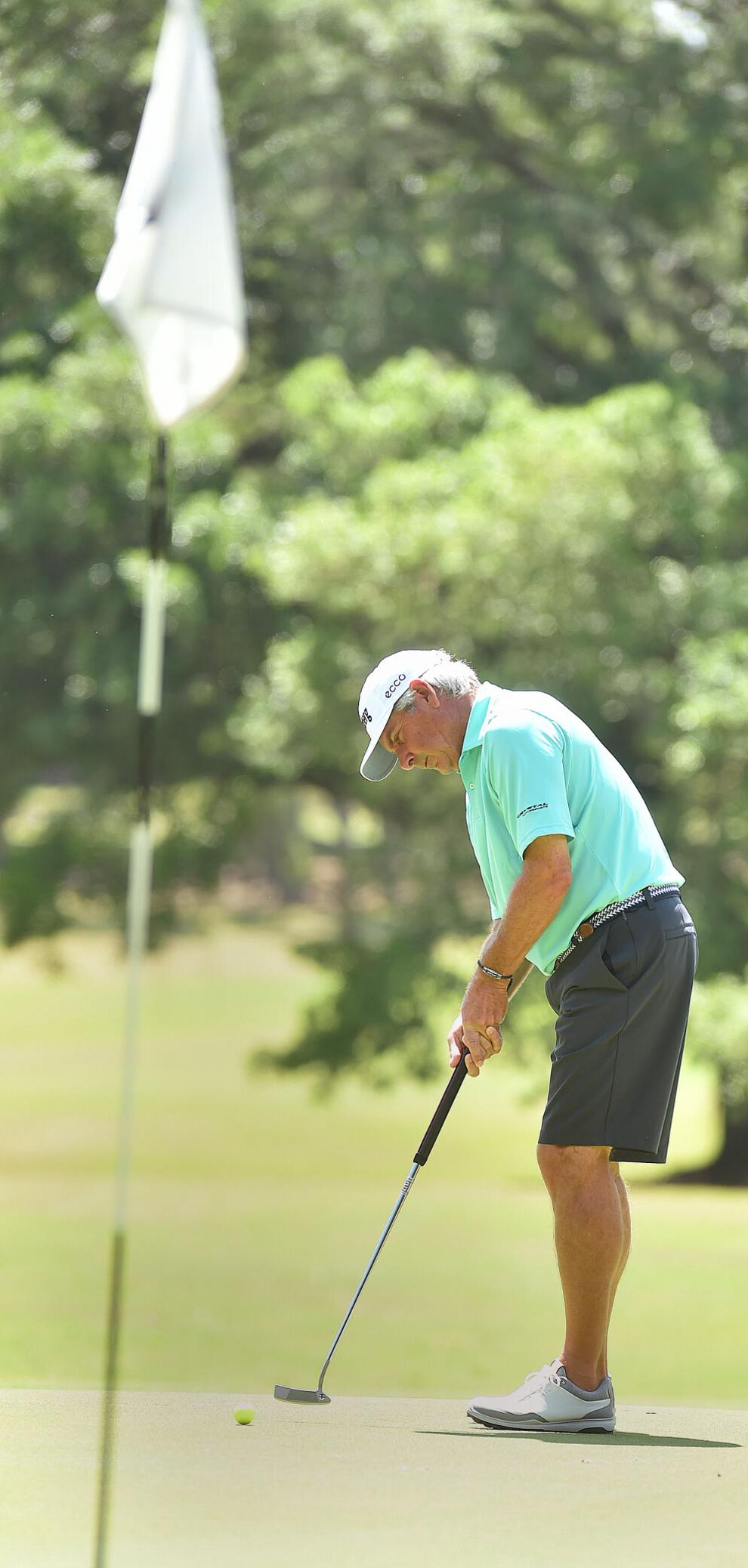 "But then you hear these guys talk about their approach to the game, their consistency," said Bobrowski, an 8-handicap golfer. "It's about practice, repetition. It's good for guys like me to hear.
Even younger golfers like Maegan Pungsuwan, a freshman at Lecanto, were amazed to see top professionals.
"It's amazing," she said. "I didn't think I would be able to see them in person, so close. It's incredible."
Although it's not a hands-on lesson, Pungsuwan said she was able to pick up some tips by studying them.
"Looking at them, especially Fred (as a couple), they're just super cohesive," she explained. "While you might not want to replicate their shots, there are checkpoints you can follow. These are things I like to study.
The event was sponsored by Citrus Orthopedic & Joint Institute and Crystal Motor Sports.