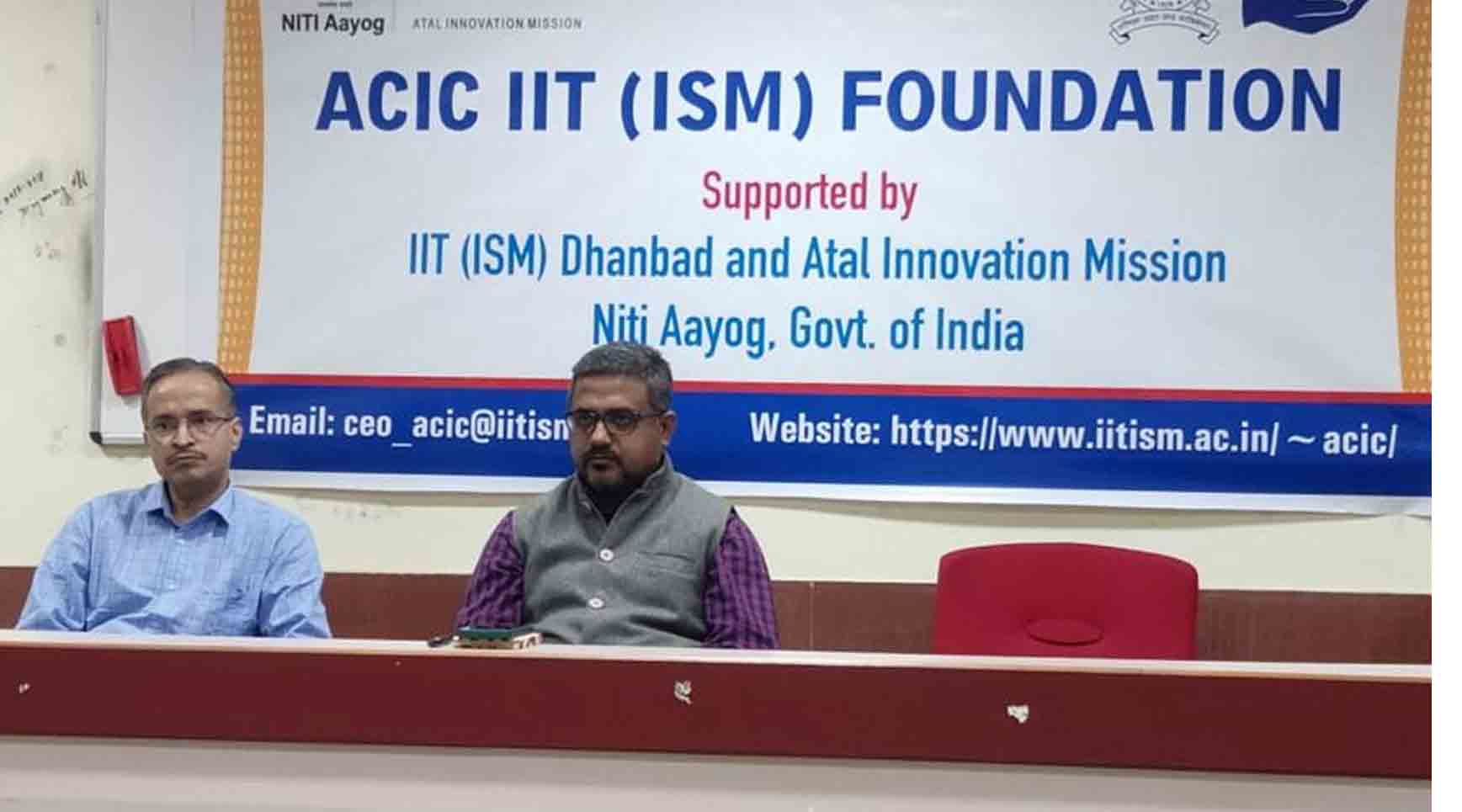 IIT (ISM) organizes training program for budding entrepreneurs
Around 35 potential businessmen benefit from expert experiences
---
|

Dhanbad

|
Posted on 11/24/21 4:52 PM
---
About 35 aspiring entrepreneurs and startup enthusiasts received training on documentation, soft skills development, technology exploitation and commercialization of products or services during the capacity building program held today. at the Atal Community Innovation Center (ACIC) of IIT (ISM) Dhanbad.
Sanjeet Kumar Behera, director of the Practical Action Foundation, an institution for global charity, highlighted the characteristics, vision and obstacles that entrepreneurs face during the initial process and recounted his personal experiences when he left his career. job and started an entrepreneurial business.
Behera, who is also a member of the Odisha Government's Corporate Social Responsibility (CSR) Council, briefed the assembly on the need for good team building with people with diverse expertise in marketing, documentation. and in technology in the growth of any entrepreneurial business.
Talk to The online telegraph, Amit Shukla, IIT's ACIC General Manager (ISM), said that in addition to a few entrepreneurs from different regions of Bihar and Jharkhand, the majority of IIT's (ISM) startup enthusiast students were present during the program, which mainly aimed to raise awareness of the basic skills and requirements to launch a startup or an entrepreneurial business and also on the dos and don'ts.
"One of the participating entrepreneurs from Bihar engaged in the cultivation of Makhana also highlighted the difficulties they face due to the manual cultivation and packing process," said Shukla and the mechanized process of picking and packing. of Makhana, an organic, nutritional and non-grain product. has also been explored.
Notably the Central Institute of Postharvest Engineering Technology (CiPHET), a wing of the Indian Agricultural Research Council has developed a ready-made mix and process Makhana Kheer for the preparation of flavored Makhana without fat.
"The Makhana processing technology developed by CiPHET can help avoid the painful process of picking hot Makhana," said Shukla.
"At ACIC, we help entrepreneurs get the right technology to do their jobs faster, in addition to providing marketing and presentation skills," said Shukla.