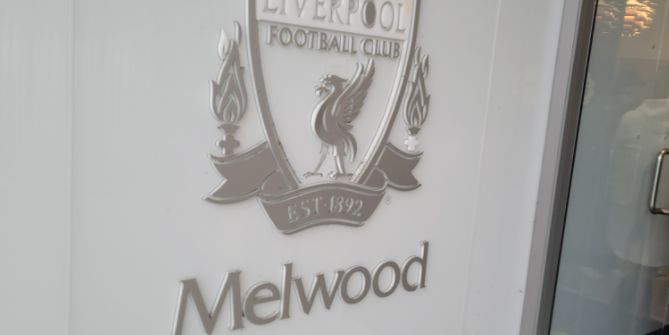 Inside Melwood – the training ground becomes a vaccination center
---
Melwood closed its doors to Liverpool's first team for the last time in November 2020 and the iconic training ground has remained empty ever since, following the auction of all its old properties.
In May 2021, it was revealed that Jamie Carragher and Robbie Fowler were to take possession of the land Liverpool had called home since 1950 and incorporate their charitable work into a new lease of life for the building and its grounds.
For 70 years the tallest player to ever wear a red shirt trained on the grass in West Derby and his legacy spanned Bill Shankly to Jurgen Klopp.
READ MORE: David Fairclough Shares Weird Veggie Nickname He Had, Before 'Super Sub' Was Famous
For the club a new story has started in Kirkby with the AXA Training Center but the old building is still intact and the combined ownership of the 23 Foundation and Fowler Academy has plans to help the next generation.
Enrollment is open to students aged 16-19 to study and relaunch a playing career, become sports scientists, physiotherapists, coaches, or anything that helps local youth get involved in and use the sport. state-of-the-art facilities still available.
This will help extend Melwood's legacy, but in the meantime the new owners have allowed COVID vaccinations to take place in the building and it is open to the public.
Anyone in the area can book their first, second or booster through the NHS and be rewarded with access to some hallowed Liverpool pitch.
Although now slightly run down and stripped down, the sense of history is palpable and it is exciting to think about what the future holds for our former training ground.
Here are some photos taken from inside the famous training ground:
Can't wait to see this @ThisIsMelwood, @ Carra23 & @ Robbie9Fowler do with that then. If you ever need someone to mow the lawn, let me know! pic.twitter.com/FoDR4rMxZe

– Peter Kenny Jones (@PeterKennyJones) December 30, 2021
# Ep28 from The Red Nets podcast (special edition): The Koppies Awards…