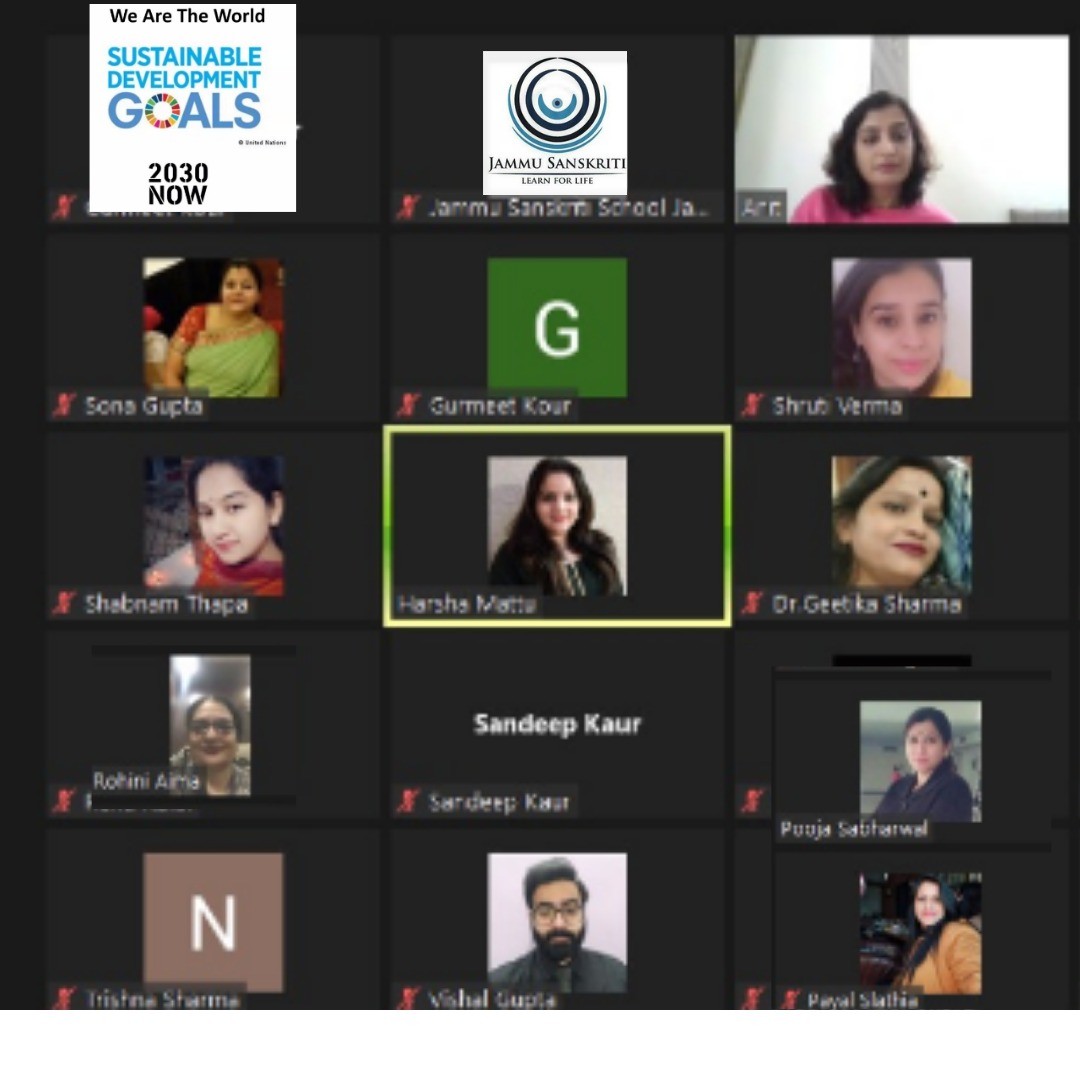 Jammu Sanskriti School, Jammu organizes an ODD training session with ARCedtech
Jammu Sanskriti School, Jammu organizes a training session on SDGs with ARCedtech
January 10, 2022, Through City News
JAMMU: Jammu Sanskriti School, Jammu is hosting an in-depth training webinar in collaboration with ARCedtech for all educators on mainstreaming and implementing the SDGs in school down to the basic level. ARCedtech is an organization known for creating kind, ethical and globally responsible citizens.
Jammu Sanskriti School, Jammu believes that the inculcation of the SDGs should start with those who will be the ambassadors of sustainable development for future generations. As charity begins at home but should not end there, the initiative should start from the institution itself and move towards exploring the world. The session was chaired by resource person Ms. Ritu Malhotra (co-founder, ARCedtech & SDG Advocate) and Mr. Anit Gupta (co-founder, ARCedtech & SDG Advocate) in which the focus was on how to identify immediate global issues. that needs to be resolved, what can students and teachers do as ambassadors for the SDGs and standard bearers for transformative initiatives.
The interesting facets of the session were the real-life confrontations, active interactions and experiential learning. At the culmination of this event, Ms. Rohini Aima, SDG Eduleader, Senior Vice President and Vice President of Jammu Sanskriti School, Jammu spoke at the virtual gathering on the indispensableity of the SDGs in the current global scenario. She also attributed that the Sustainable Development Goals are not just time issues to be addressed, but permanent solutions to be taken for generations. The event was facilitated by Ms. Harsha Mattu, SDG Ambassador, HOD Social Science, Jammu Sanskriti School, Jammu.