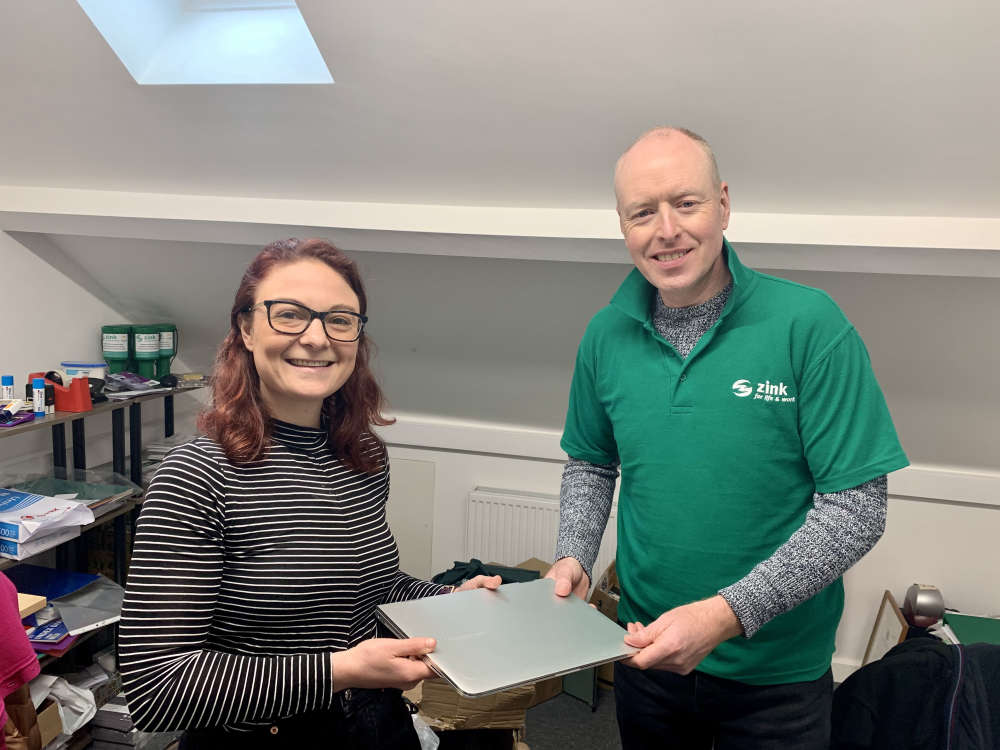 Laptops now available from Zink for refugees in Derbyshire – Quest Media Network
Stacey Hawtin of Deloitte hands over the laptops to Paul Bohan, CEO of Zink.
As part of its commitment to donate more than 6,000 refurbished laptops, professional services firm Deloitte has provided the High Peak Zink charity with laptops for Ukrainian families moving to the area.
Laptops will be used to allow children and students to continue with lessons, adults to work or seek work, and families to stay in touch with each other.
Paul Bohan, CEO of Zink, said: "We have been overwhelmed by Deloitte's generosity in providing these laptops. The first ten were gratefully received by the families who arrived in the region.
Until now, laptops have enabled children to stay in touch with their fathers, teachers and classmates and refugees to apply for jobs and learn English.
Richard Houston, CEO of Deloitte UK, said: "So many people want to do what they can to support the thousands fleeing war in Ukraine and small actions can make a difference. We hope the donated laptops will help families stay in touch with loved ones, support access to education and employment, and connect to communities in the UK and beyond.
Zink, which runs High Peak Foodbank and a Community Eco-Café, also employs job coaches who help Ukrainian clients get into work or become self-employed.
Local organizations such as High Peak Homes for Ukraine, Buxton Friends of Ukraine and Hope Valley Sanctuary provide support to families who have moved to the area and refer Zink's services.
Requests for laptops should be made by email to the pick-up point closest to the refugee's temporary residence:
stating why their guests need it and confirming that they don't already have a laptop. Proof of refugee status will be requested.
Learn more about Glossop's Chronicle
Click here for more latest news
Click here to read the latest edition of the journal online
Click here to find out where you can get a copy of the newspaper