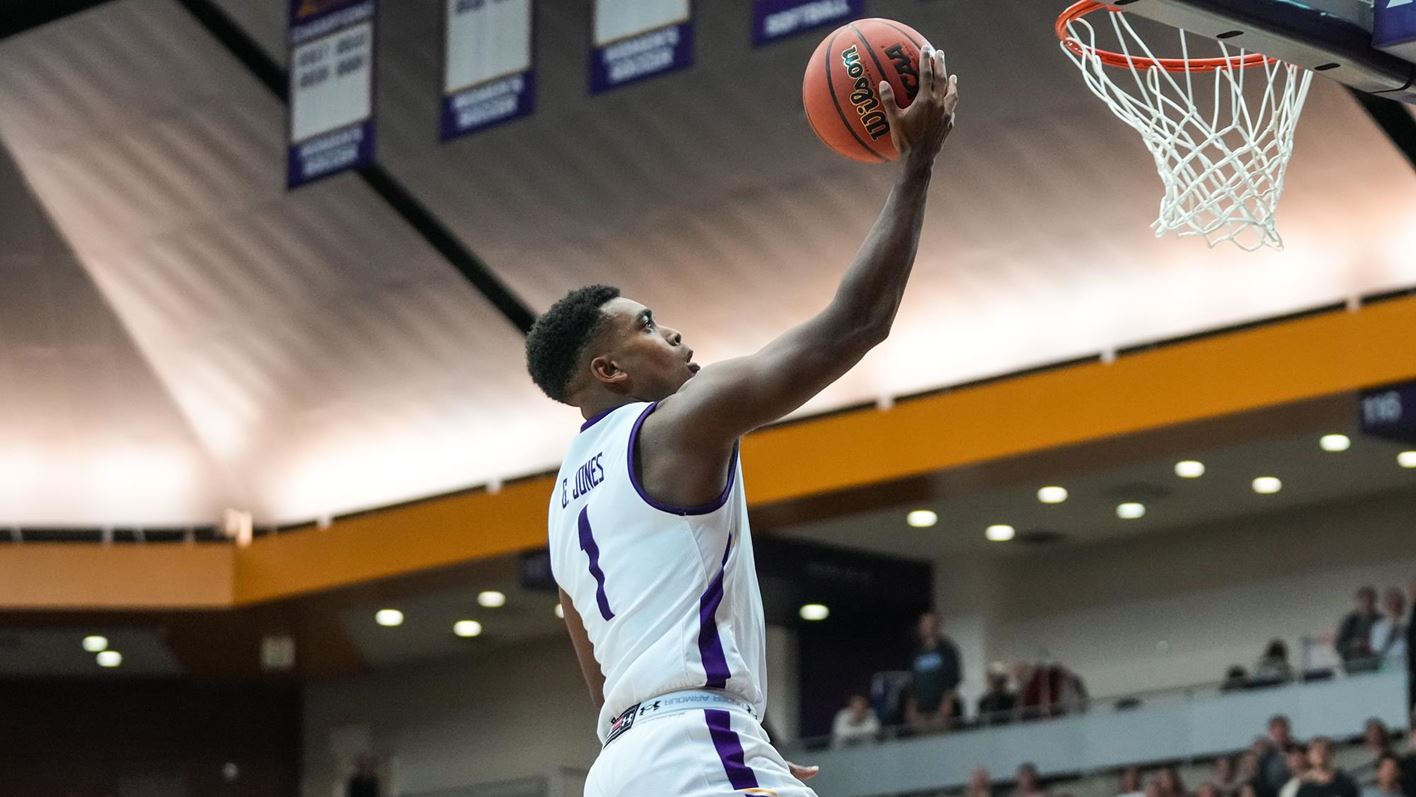 Men's basketball passes Kentucky Christian
The Lipscomb men's basketball team won a competitive but comfortable decision over the Kentucky Christian University Knights 86-67 on Sunday afternoon.
After a home win earlier this month over Division III Birmingham-Southern, Lipscomb moved up to 2-0 against a non-NCAA Division I opposition. The Knights are members of the Appalachian Athletic Conference of the NAIA.
First-year forward Jacob Ognacevic paced the Bisons offense with 27 points in 27 minutes, hitting 9 of 15 from the field and making 7 of 8 free throw attempts. A freshman transfer to Valparaiso from Sheboygan, Wisconsin, Ognacevic added 8 rebounds, 3 blocks and 2 assists for the Bisons. He led the team in points and rebounds for the afternoon.
Alongside Ognacevic, junior guard Greg Jones scored four 3-pointers en route to 17 points for Lipscomb, also adding 5 rebounds.
Although 5th year junior center Ahsan Asadullah did not adjust for Lipscomb due to a minor injury suffered in a loss to Tennessee Tech last week, the Bisons have controlled the paint, mainly via the graduate student. Parker Hazen. The Columbia City, Indiana-born forward contributed 6 of Lipscomb's 12 points in the paint, finishing with 12 points and 5 rebounds.
"I'm happy with the team's efforts," said Hazen. "Obviously you look at a stats sheet like this, and there's a lot about basketball, but one thing you can't put on a stats sheet is effort. So that's something we'll be working on; obviously we play a great team on Thursday and [again] on Sunday."
Effort will be key against Belmont and Chattanooga, both of which are top mid-level programs and rivals in the state who will test the Bisons more than KCU on the NAIA side.
"I think we got off to a very good start in those first five minutes," said assistant coach Tyler Murray. "We had a bit of a disappointment and never really got back to this start that we had."
Continuing on a one-season storyline, turnovers were the disappointment Lipscomb experienced as the game progressed. The Bisons spat possession 14 times, leading the Knights to be 24 points behind on turnovers.
Despite the turnovers, Lipscomb led 41-33 at halftime behind 9 3-pointers. Overall, the Bisons shot 43.8% in the first half to create their 12-point lead at the break.
Kentucky Christian remained competitive throughout the second half, reducing the deficit to 12 several times early in the second half, but Ognacevic and Jones helped the Bisons out with a consistent score.
Second-year forward Kaleb Coleman, who also finished with 13 points off the bench, also added goal juice down the home stretch. The Orlando second had only registered a minute of action before today, but was second on the team with 24 minutes against KCU, adding 8 rebounds and 2 blocks to his 13 points on 3-6 shots on. 3 points and a perfect 2-2 mark from the charity band.
"[Coleman] stepped up today, "Hazen said of his fellow striker. "I'm proud of him; he's a guy who is in the gym every day, who works out.
"We have to keep improving and improving in some areas," said Murray, "especially with these next four or five games to come. We're going to have to really lock ourselves in to give ourselves a chance in the next few weeks with the upcoming schedule that we have. "
With the win, Lipscomb improves to 5-2 over the season. They play against their rivals Belmont on Thursday at the Curb Event Center on the Belmont campus, with a call scheduled for 7 p.m.
This match will be broadcast live on the bison, the Lipscomb campus radio station.
Phocourtesy of Lipscomb Athletics