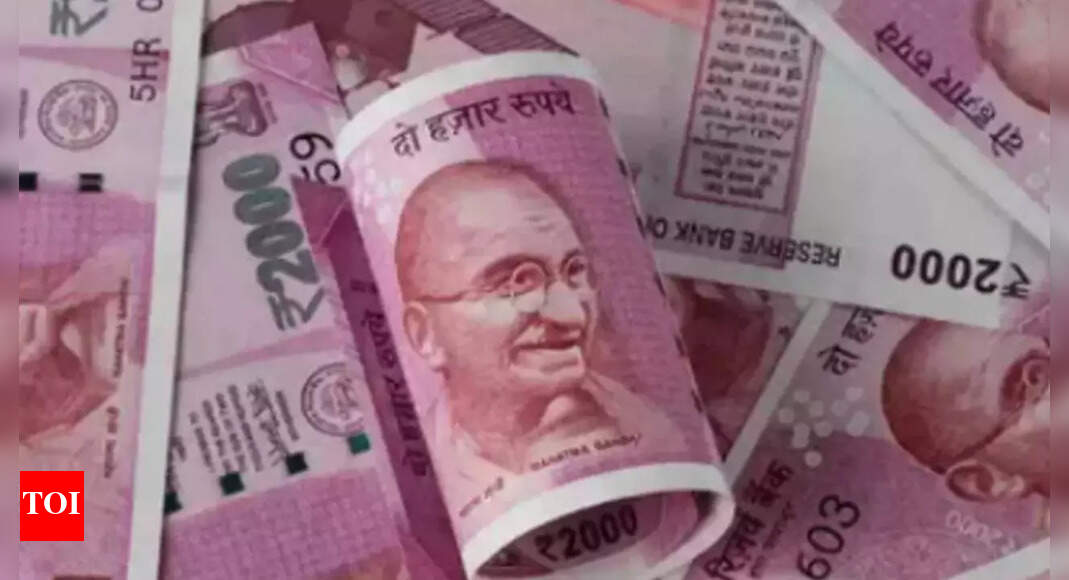 Mumbai: Family philanthropy network aims to unlock Rs 100 crore a year | Bombay News
Image used for representation purposes only
Bombay: The Premjis, Nilekanis and Godrejs want to part with their money. Not really. The country's ultra-wealthy families – or the clans behind India's most recognizable multibillion-dollar businesses or brands – have joined forces with Darsraa non-profit charity organization, to donate some of their wealth and make a difference in the lives of the less fortunate as part of a philanthropic movement GivingPi.
This family philanthropy The network, which will be launched next month, aims to have 5,000 members by 2030 and raise $1 billion or Rs 100 crores annually to fund India's social development. For a sector that relies heavily on the generosity of the public to survive, the initiative comes at a time when nonprofits need a rescue after the Covid-19 crisis drained their resources, with donors diverting their funds towards pandemic relief.
With the idea of ​​mainstreaming family philanthropy in India like CSR, this invite-only network of individuals and families will see the gathering of the ultra-rich who seek worthy charitable causes to channel their multi-generational wealth.
There are several reasons for this change in philanthropic strategy. According to the India Philanthropy Report 2021 by global consultancy Bain & Company and Dasra, India had 113 billionaires and 6,884 ultra-high net worth individuals, which is expected to grow to 12,000 over the next 5 years. "If these families are inspired to give online with their global peers, family philanthropy could generate an additional annual investable corpus of Rs 60,000 to 100,000 crores for the development sector in India," the report's suggestions read.
The predictions weren't too far-fetched. Despite less visibility and growth than CSR – the main segment driving Indian private philanthropy which had been growing at 15% annually over the past seven years – family philanthropy is expected to grow by 13% through 2026.
"Families are powerful constructs for driving social change, but their gifts are overshadowed by CSR. Family philanthropy has enormous potential which, when unleashed, can be transformative for India's development," explained Neera Nundy, co-founder of Dasra who, through her work with over 300 families over two decades, witnessed the many facets of family giving.
GivingPi's founding circle of philanthropists includes Aditi and Rishad Premji, Bill and Melinda Gates Foundation, Manisha and Ashish Dhawan, Nikhil Kamath, Nisa Godrej, Rajan Navani, Rohini Nilekani, Skoll Foundation, Tara Singh Vachani, Vasvi Bharat Ram and Vivek Jain, among others.
"The pandemic has signified the need to reinvent Indian philanthropy, focusing on flexible and rapid funding through creative approaches. The emphasis on family giving is an important part of the journey to a more empathetic and giving society," says Rohini Nilekani, author and founding member of GivingPi.
"We aim to reach 200 members this year and are already on track to reach our target of 75 members selected by Independence Day when India turns 75," said Jyotirmoy Chatterji, Head of GivingPi. .
Dasra will help shape the philanthropic roadmap by exposing these families – who intend to give but who have sometimes backed off due to lack of information – to the ground realities of various social causes.
"More and more people are realizing that giving should be part of their lifestyle and GivingPi provides this platform for the wealthy to network with each other and connect with credible NGOs in a variety of disciplines. peers like this should improve a nonprofit's access to resources and a donor's access to honest nonprofits," said Vivek Jain, Impact Champion for the Young Presidents Organization (YPO) entering into an alliance with GivingPi for their South Asia region.
Giving his time could also help him grow.
FOLLOW US ON SOCIAL NETWORKS
FacebookTwitterinstagramKOO APPYOUTUBE