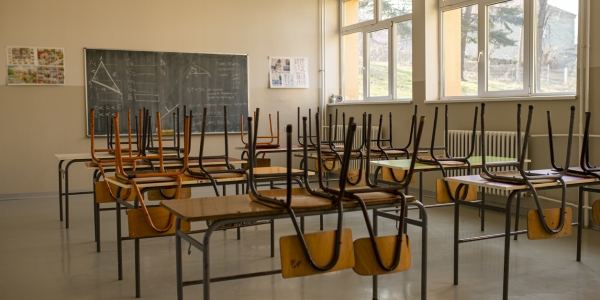 New school network to close after loss of DfE contract
The charity which has supported the Government's flagship Free Schools scheme for more than a decade is to close after missing out on a Department for Education (DfE) contract to continue the work.
The New Schools Network (NSN) Board of Directors announced today that it is winding down its operations.
NSN had bid for a three-year, £1.5million contract to provide free tutoring, but it was instead awarded to the Premier Advisory Group.
He had also run the Academy's Ambassador Program since 2013, which NSN says has resulted in "more than 2,000 non-executive trustees, trustees and corresponding members on the academy's boards."
He was recently selected as the preferred bidder to deliver the Academy's Ambassador Program for years to come.
However, NSN has now pulled out of the tender process and said the DfE will now review this scheme.
The NSN was set up in 2009 by Rachel Wolf, a former adviser to Michael Gove, and has received state funding to support free schools since Mr Gove introduced the policy as education secretary at the start of the last decade.
In a statement released today, the organization said it had "supported the establishment of 610 schools that otherwise would not exist, as well as more than 200 that are still in the works".
He added: "During this time, NSN has supported every wave of the Free Schools program, working with hundreds of groups wishing to create Free Schools. There is now a thriving Free Schools community across the country, which brings innovation and academic excellence to the system."
David Ross, Chairman of NSN, said, "NSN has played a central role in education reform over the past 12 years and it has not been an easy decision.
"But we are proud of the role we have played over the years and the legacy we leave – both in terms of supporting free schools that have raised the bar of standards and improved education forever, and changing the face of academy governance through the Academy Ambassador Program, working in particular to support some of the most needy trusts.
"NSN has been a pioneering force for good, raising standards for hundreds of thousands of students and creating strong bonds between schools, staff, parents and those outside of education."