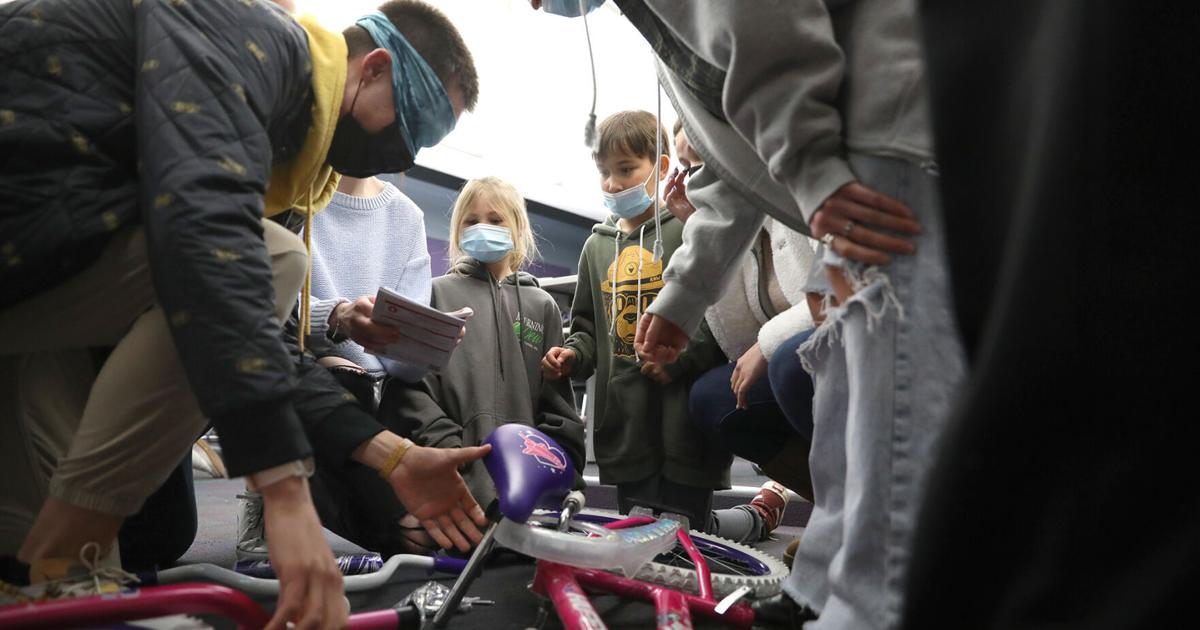 Northern Arizona University's ProSell Club Holds Charity Bike-Building Event | Education
On Thursday night, members of the ProSell Club at Northern Arizona University held a bike-building contest to benefit the Boys and Girls Club of Flagstaff.
Approximately 30 ProSell Club members and several Boys and Girls Club children participated in the event, along with Lucas Bass, the Boys and Girls Club Program Director.
Teams of six gathered around bike parts stacked in each corner of the room and raced to explain to their leader how to put them together. Upon arrival, the leaders were surprised by an additional challenge: they had to assemble the bikes blindfolded.
Junior Lila Oiegar, who was holding instructions for her team, said she came to the event as a way to give back to the community. She has been part of ProSell since the fall semester.
Although her team struggled to put the bike together, she said she hoped they would be able to finish it for the kids at the club to ride.
"The Boys and Girls Club really does a lot here in Flagstaff, so [it's great] so that we can help them…. I hope I can achieve that," she said.
Junior Julie Kramer's team had already assembled their bike and their 10-year-old cheerleader was pushing it around the corner.
Kramer, who is majoring in management with minors in political science and creative media and film, also joined ProSell last semester after presenting in marketing.
She said she prepared for the event by watching videos on how to build bikes. Even blindfolded, the task was "much easier than I thought," she said.
"It was definitely a different experience," she said. "I've never built a bike, let alone blindfolded. So it was definitely a learning curve; It was very fun."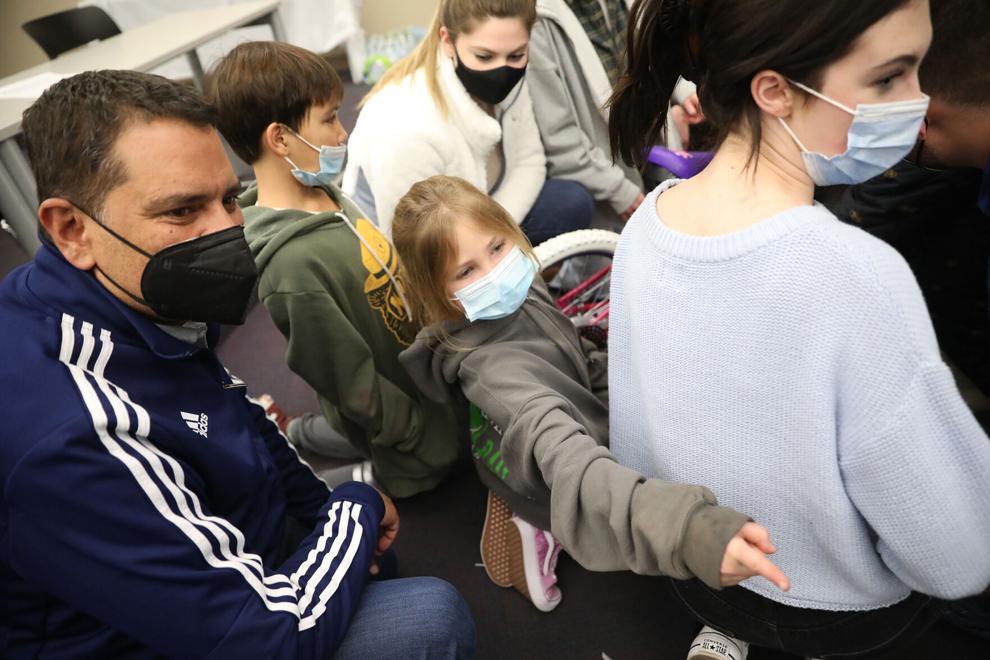 At the end of the event, five children's bicycles, of different colors, were lined up in the classroom waiting to be rechecked and donated to the Boys and Girls Club.
ProSell's goal is to connect students with employers and help them find careers after college. They do this through means such as networking opportunities, speaker series and internal club events like sales contests.
The bike-building competition is "something we've never done before and are thrilled to initiate," said club vice-chairman, senior Keeley Vardeman.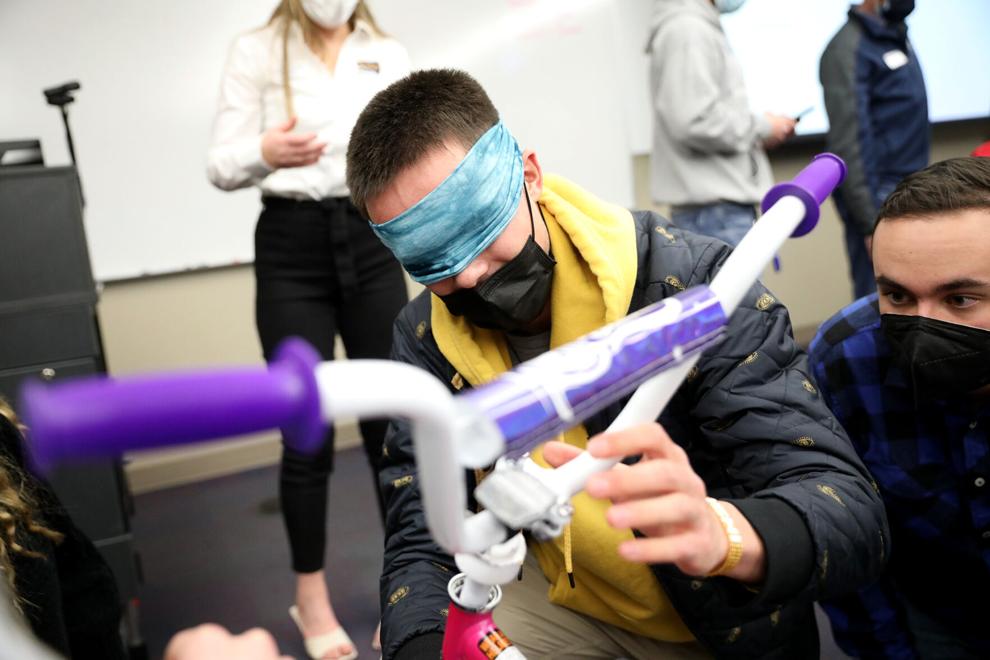 She said the event was meant as a way to give back to the community and she hoped it would become an annual tradition.
"Flagstaff is a tight-knit community and we felt it was important to make those connections and give back to the community as a whole, especially the kids who will be the future of Flagstaff," she said. .