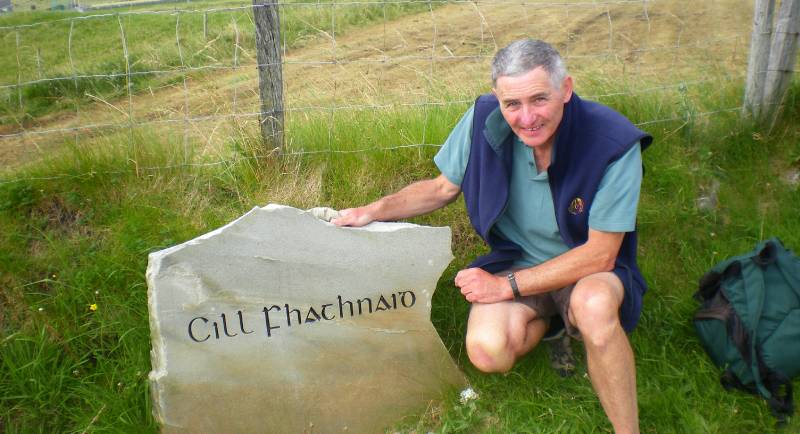 Oideas Gael will celebrate the life of Tony Birtill with a charity event – ​​Donegal Daily
Oideas Gael will host a special two-day event this weekend, April 30-May 1, to celebrate the life of Tony Birtill (1954-2021).
Tony was a dear friend of Gleann Cholm Cille and a vital part of the Oideas Gael team. Tony first came to Glen in the 1970s and then spent over 30 years as a mountain walking instructor with Oideas Gael.
At home in his native Liverpool, Tony worked tirelessly to promote Irish language and culture.
Oideas Gael will celebrate Tony's life by bringing together those who knew him for a weekend dedicated to some of his greatest passions, including the Irish language, the environment, hiking and traditional Irish music.
All proceeds from the weekend will be donated to two charities, Woodlands Hospice Liverpool and Donegal Mountain Rescue. The charities were chosen by Liam Birtill, Tony's son.
Born in Liverpool, Tony was the son of Julia (née Daly), a County Meath nurse, and Joe Birtill, a chemistry teacher.
In the 1980s he began studying the Irish language, having already heard it spoken by his mother and among the Christian brothers in his school.
Later he began teaching the language at the Liverpool Irish Center and other venues around the city. In the 1990s he re-established a now thriving branch of Conradh na Gaelige in Liverpool.
A skilled mountaineer, Tony will be best known to locals and visitors to South West Donegal as the driving force behind the hugely popular bilingual hiking courses at Oideas Gael where, after an initial program in 1991, he led walking groups in the mountains for 30 years.
According to the director and co-founder of Oideas Gael, Liam Ó Cuinneagáin: "As a guide and climber, Tony had extensive experience and knowledge of the landscape and environment of the Sliabh Liag peninsula and he freely shared his expertise.
"In England he was a tireless campaigner for the Irish language and Irish emigrants. On a personal level, his passing is a huge loss to our community and we are happy to be able to celebrate his life and accomplishments this weekend.
Tony Birtill has also been a regular contributor to Irish-language publications Foinse, Beo.ie, Lá and Tuairisc.ie, as well as the Irish Post and Liverpool Echo, and has often been heard on RTÉ Raidió na Gaeltachta or Nuacht TG4.
A second edition of his book A Hidden History – The Irish Language in Liverpool / An Ghaeilge i Learpholl, tracing the history of the Irish language and the Irish emigrant community in Liverpool, was published in March 2021.
Those wishing to participate in our celebration of Tony's life, from April 30th to May 1st, must register on http://www.oideasgael.ie/en/tony/ or by calling Oideas Gael at (074) 97 30248 Those unable to join us in person may wish to donate to one of the charities chosen by Liam Birtill, Tony's son: Woodlands Hospice and Donegal Mountain Rescue Team: https://online.oideasgael.ie/tony/
Oideas Gael will celebrate the life of Tony Birtill with a charity event was last modified: April 26, 2022 by Personal editor