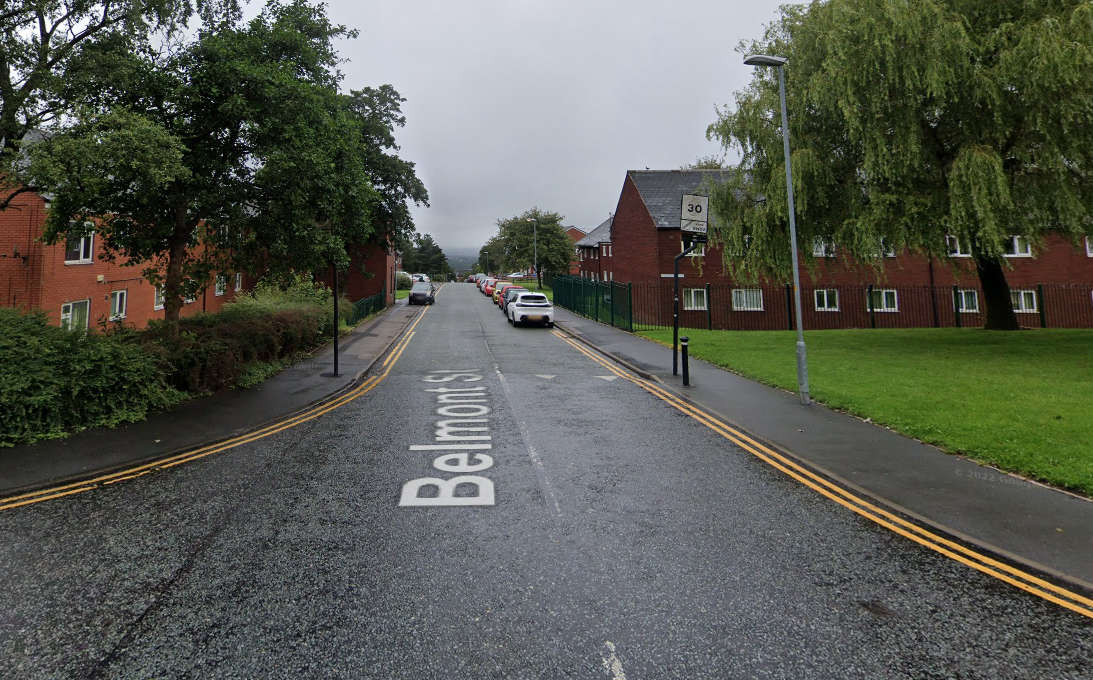 Police investigate after shots fired in Oldham Street – Quest Media Network
Belmont Street in Oldham. Picture: Google Maps.
Police are investigating after three men wearing balaclavas allegedly made threats with a gun before shooting a man at two addresses in the Coldhurst area of ​​Oldham.
Greater Manchester Police said they were called to Belmont Street shortly before 11.15pm after a man was allegedly shot dead in the street by three men wearing balaclavas.
The men are believed to have been involved in an earlier incident shortly before on Radcliffe Street where threats were made with a gun.
An investigation by Oldham CID is ongoing.
According to the police, no one was injured and no arrests have yet been made.
A cordon was in place where the incident allegedly took place for much of Tuesday.
In a statement, GMP thanked the local community for their cooperation and patience while the investigation is ongoing.
They added: "The motive is currently unknown, but we suspect the victim was not the intended target and investigators are keeping an open mind.
"We continue to patrol the area and ask anyone with concerns or information to speak to us."
Detective Inspector Madaleine Atherton, of Oldham CID, said: 'We are moving quickly to establish what caused this brazen and shocking attack, and to ensure that everyone involved is found and questioned about it.
"Our officers have spoken to people in the community and we share their sense of shock at what happened, but we want to send a strong message that gun crime is deplorable and we will do everything we can to drive out such violence. in Oldham.
"We have seen too recently the devastating consequences of the carrying and use of firearms in our region, and although no one has been injured, this in no way diminishes the seriousness with which we treat this – therefore , any information that is publicly available should be shared with us."
Any information should be passed to the police online via LiveChat at https://www.gmp.police.uk/ or by calling 101, quoting incident 3193 of 19/09/2022.
Details can be given anonymously to the independent charity Crimestoppers on 0800 555 111.
Read more from the Oldham Reporter
Click here for more latest news