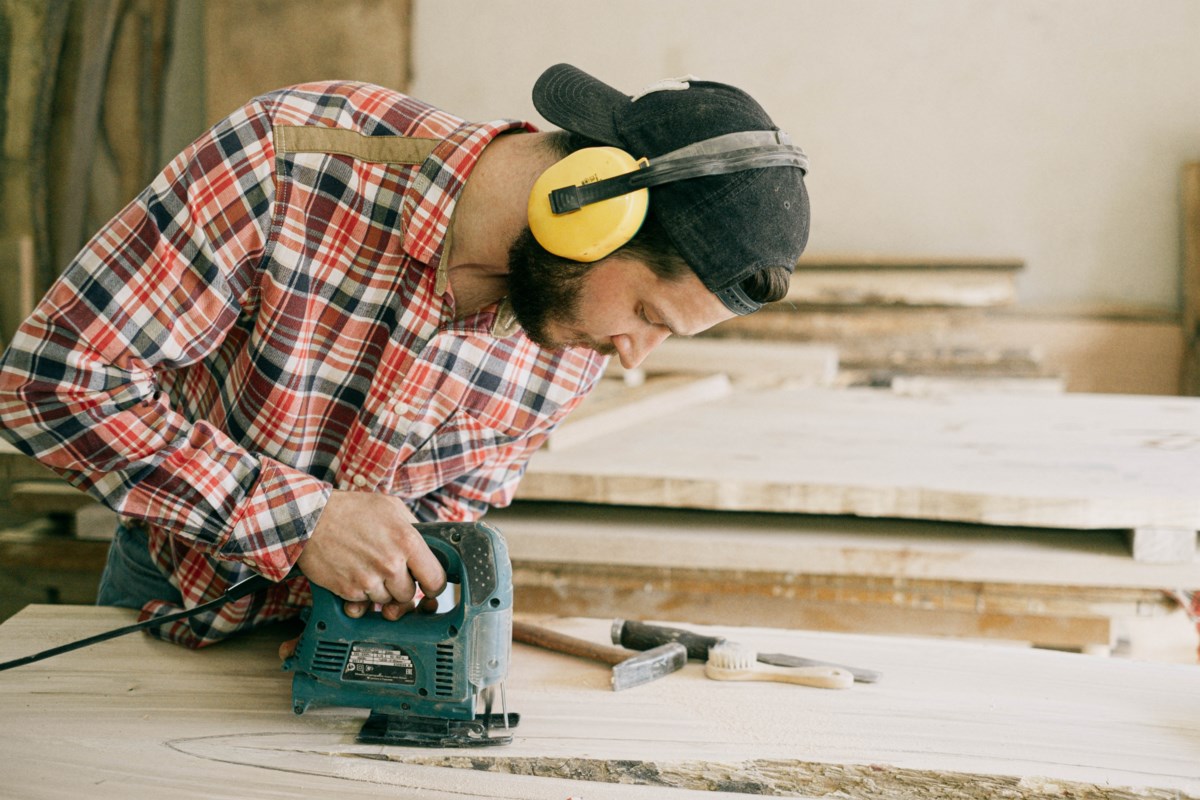 Practical training could open the door to the future in the trades
"Bringing young adults into the trades is very helpful for organizations like (Habitat for Humanity Huronia) who are directly impacted by declining numbers," says an official
A group of young adults learned important life skills thanks to an Ontario Trillium Trust (OTF) seed grant that helped pilot a career-focused program that will hopefully open doors to future careers in the trades.
The $57,400 grant, which was awarded in 2020, was used to support a project coordinator to work on the program, purchase tools and supplies, do marketing and deliver first aid workshops to participants .
Young adults in the Barrie area were invited to enroll in the program to enhance their construction expertise and, once selected, participated in a variety of workshops ranging from fundraising, charity, job application, resume writing, self-confidence and goal setting.
Once there, program participants worked with Habitat for Humanity Huronia to learn how to safely use a variety of hand and power tools to help build a five-family townhouse project in southwest Barrie.
"Habitat for Humanity Huronia is deeply grateful for the support provided by the (OTF)," said Robert Cikoja, CEO of Habitat for Humanity Huronia. "The value that comes with the pilot project is that we can support people who have never considered entering the construction field or may not have known the right pathways to enter it.
The program, he continued, was able to give them a basic understanding, while introducing them to trades on the spot.
"Bringing young adults into the trades is very helpful for organizations like (Habitat for Humanity Huronia) who are directly impacted by declining membership. Overall, we are very grateful and extend our sincere thanks to the Ontario Trillium Foundation for their support and for this initiative," said Cikoja.
Doug Downey, MPP for Barrie-Springwater-Oro-Medonte, and Andrea Khanjin, MPP for Barrie-Innisfil, along with Ontario Trillium Foundation (OTF) volunteer Nalin De Silva, met with representatives from Habitat for Humanity Huronia on Friday to find out about the success of the program.
"Habitat for Humanity Huronia continues to serve our community faithfully, providing unique ways to serve families and youth," said Khanjin. "This OTF funding has been successful in helping on two fronts by training young people in an in-demand skill to help them find future employment opportunities while helping to provide housing for those in need.
"The skilled trades are essential to building strong homes and neighborhoods and it is exciting to see more young people pursuing this meaningful career. I am thrilled to have such a great organization in our community," she added.
Meaningful employment can help young people build confidence, financial independence and allow them to plan for their future goals, while gaining an understanding of the workforce, Downey added.
"Habitat for Humanity Huronia has a legacy of impactful and life-changing work within our community," said Downey. "This latest pilot project is just another example of the innovative way this organization plans to help those in need. I am delighted that… the grant funding will be used to help young people find and maintain employment opportunities.