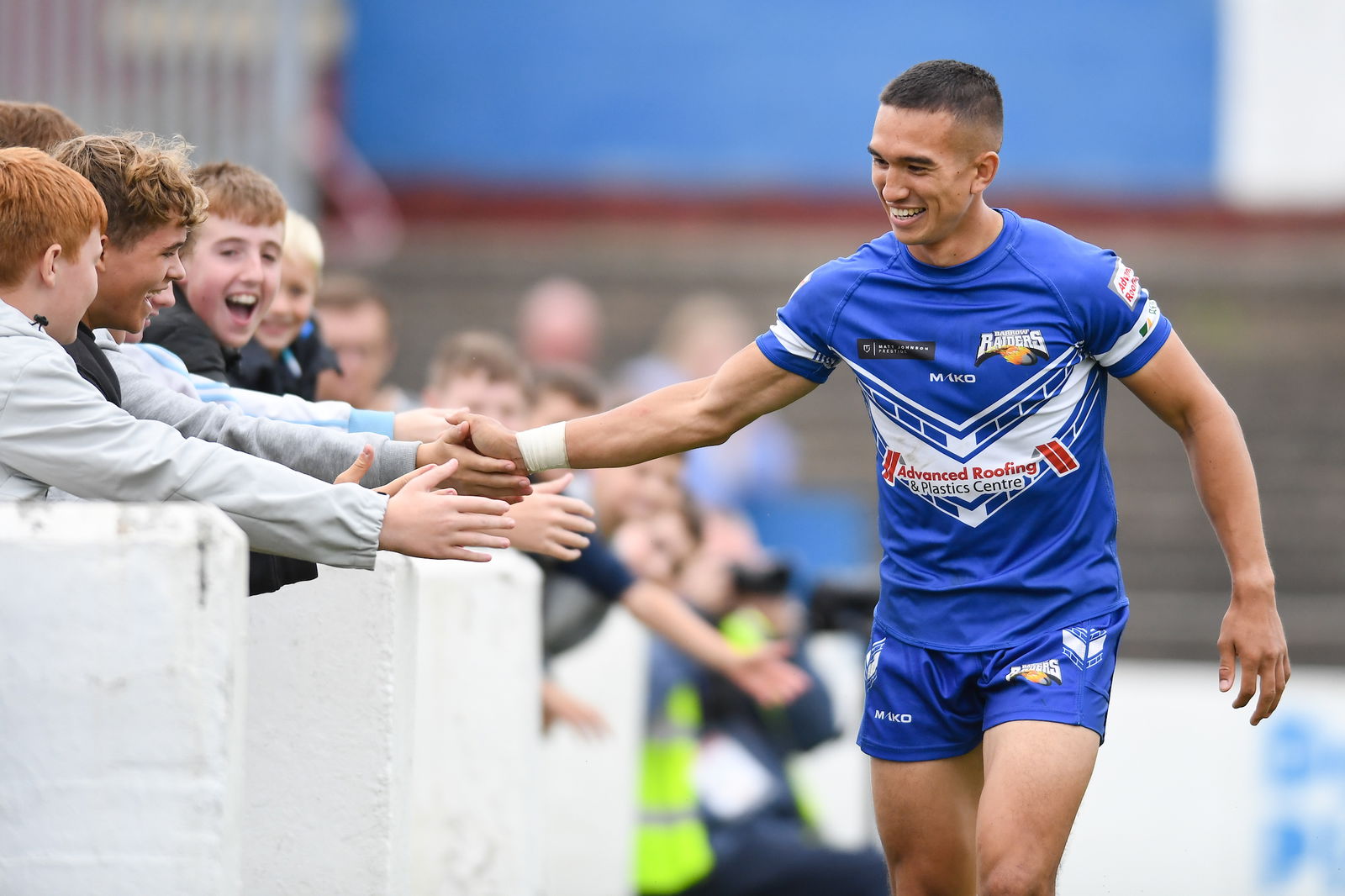 Revealed: Why Tee Ritson's move to St Helens is just a loan move as the champions edge out 'several Super League clubs' for his signature
Barrow Raiders had to say goodbye to their star winger Tee Ritson today, with the winger leaving for Super League champions St Helens in 2023.
He surprisingly just joins on loan but with an option to make him permanent.
Barrow's chief executive explained why that was the case by revealing that St Helens had beaten competition from 'several Super League clubs' to complete the deal as a Super League release clause was revealed.
Steve Neale said on the club website"After Tee's fabulous season for the Raiders, several Super League clubs have expressed an interest in signing him, but Barrow Raiders and Tee believe it is the best deal possible.
"Tee had a Super League release clause so the club were powerless to stop a move, and we wouldn't want to hinder Tee's ambition given all he has done for the club with his community work. outstanding complimenting his performance on the pitch.
"The deal gives Tee a safety net in that if he doesn't make the Saints squad, Barrow has the option of calling him up to play for the Raiders.
"If things work out, the Saints have the option of buying out the third year of Tee's Barrow's contract, but if he doesn't succeed he can come back to us.
"Obviously we wish Tee good luck, and we hope he will succeed and achieve all his dreams.
"We can't wait for the rest of the rugby league world to find out what a special talent we had."