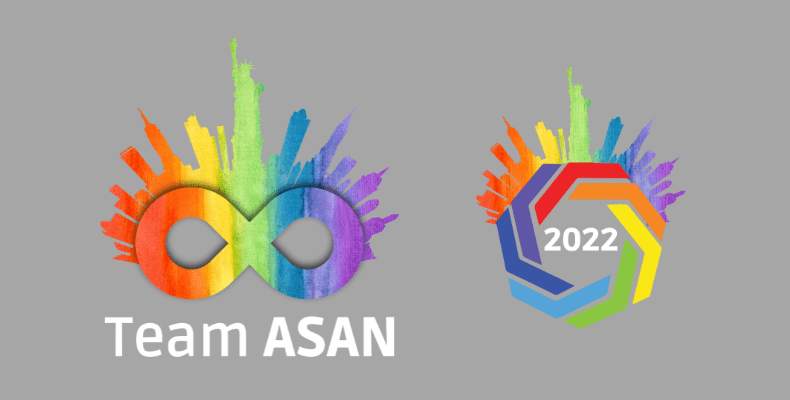 Support ASAN at the 2022 TCS NYC Marathon
Are you running the 2022 TCS New York Marathon? See you on November 6! This year, the Autistic Self Advocacy Network is an official charity partner of the race. Although we have already filled all of our openings for our race team, you can still represent ASAN in your own training and racing!
To celebrate our first year as a charity partner, we're giving away this exclusive marathon t-shirt to fundraisers who raise over $100 for ASAN! Sign up here by clicking 'Get involved with this charity' and choosing 'Just Fundraise' – then you're set! We will keep track of everything.
Supporters who raise $100 will receive a link to purchase our exclusive Team ASAN jersey
Fans who raise over $200 will receive a free exclusive ASAN team jersey
You don't have to be a runner or run that marathon to raise funds or wear the jersey. Maybe you want to represent ASAN, or maybe you love New York and consider yourself part of the ASAN team. Either way, if you're raising over $100 for ASAN, this t-shirt is for you!
Want to show your support on social media? Print out one of our 'I support ASAN' or 'We support ASAN' signs and tag us on social media!
Fundraising for ASAN does not come with a race entry. The Team ASAN jersey design is displayed at the top of the page. This is the only shirt available for this promotion. Please send your questions to [email protected]