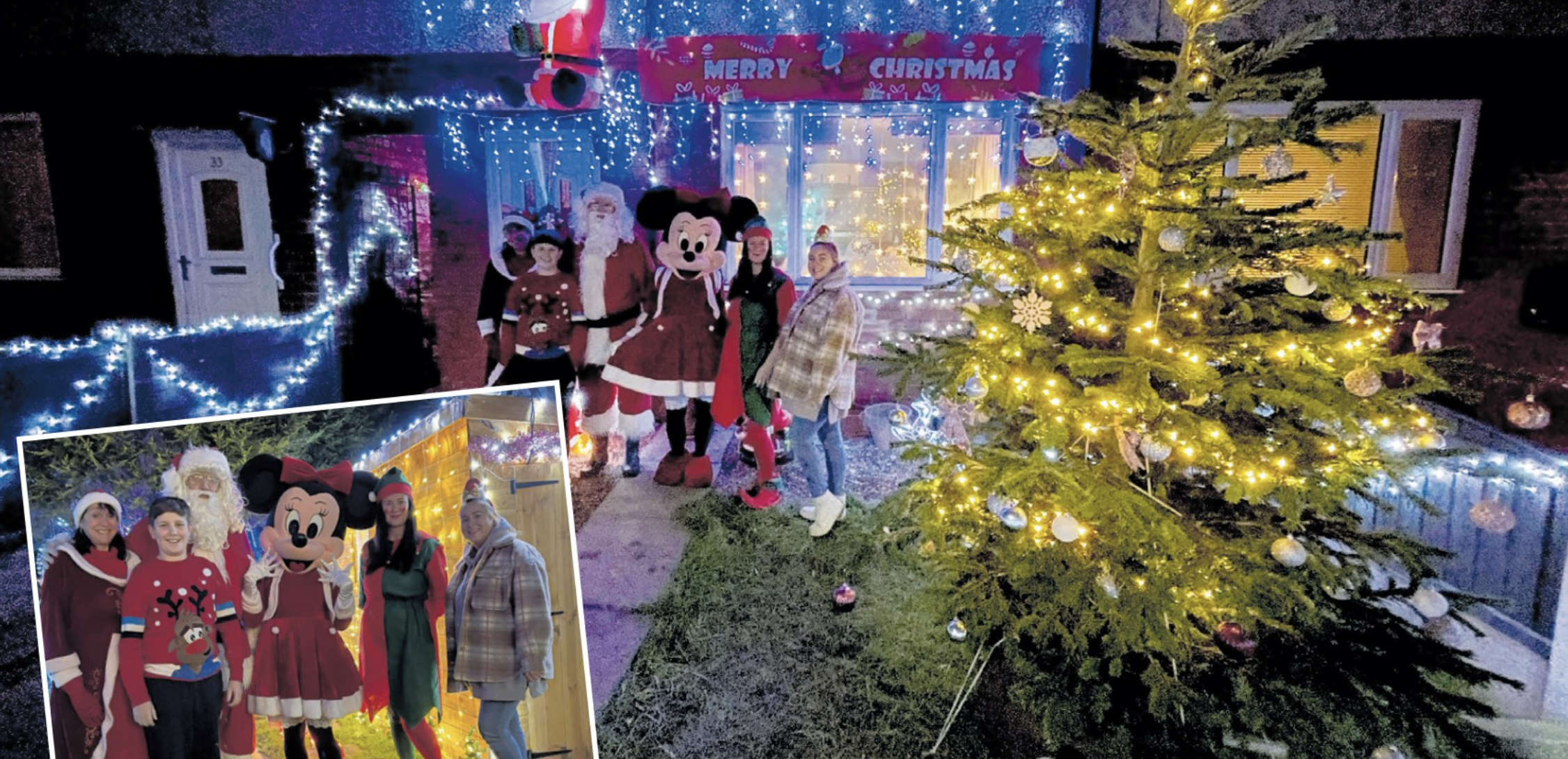 The Droylsden couple's winter wonderland brings joy to children – Quest Media Network
A family from Droylsden has once again turned their home into a winter wonderland to spread holiday cheer and raise money for charity.
Susan Farkas and her partner John Charlesworth decorated the hallways and covered their house with lights to create their own "Santa's Cave" to accommodate the children of the area.
John's shed became Santa's Workshop, where Santa Claus spoke to children before giving them a present.
That's all to raise money for Kidscan, a charity that is close to both Sue and John's hearts.
This is the couple's second year running the Santa Grotto and this year they've seen over 400 children, spreading much-needed Christmas cheer.
However, they were keen to stress that this was a team effort, with the community of Droylsden volunteering their time to wrap gifts, book the kids and keep the little ones entertained.
Local businesses also donated prizes that would be raffled for additional funds.
Neighbors and friends Claire Heeney, Caitlin Morgan and Laura Keenan all helped keep the cave running smoothly.
Ms Claus, or Sue to her friends, told the reporter: "We sat down and talked about what else we could do this year and talked about having a raffle.
"We have received many awards, including a bar at Buxton, meals at Industrie and the rental of a hot tub for the weekend. "
John (Santa Claus) added: "It was crazy but successful. This time we had visitors from all over Manchester.
"There are still kids who haven't been able to have a normal life this year and we just want to give them a good time.
"We are a team in Droylsden and everyone works together – it's not just one person."
Caitlin Morgan was dressed up as Minnie Mouse to meet the kids.
She said: "I really enjoyed it because, like John says, it's part of the community and everyone is stuck."
Laura Keenan, who skillfully played the role of Head Elf, added: "We are good friends. It is good to help the community and when everyone comes together and it is also for a wonderful charity. . "
John and Sue are both longtime supporters of Kidscan.
John said: "It's close to the hearts of a lot of people around us. The money goes into something and that means we can help.
"It might not be huge for some people, but it is huge for us. All the money goes to them to help the work that they do."
Read more about Tameside Reporter
Click here for more latest news
Click here to read the latest edition of the document online
Click here to find out where you can get a copy of the document