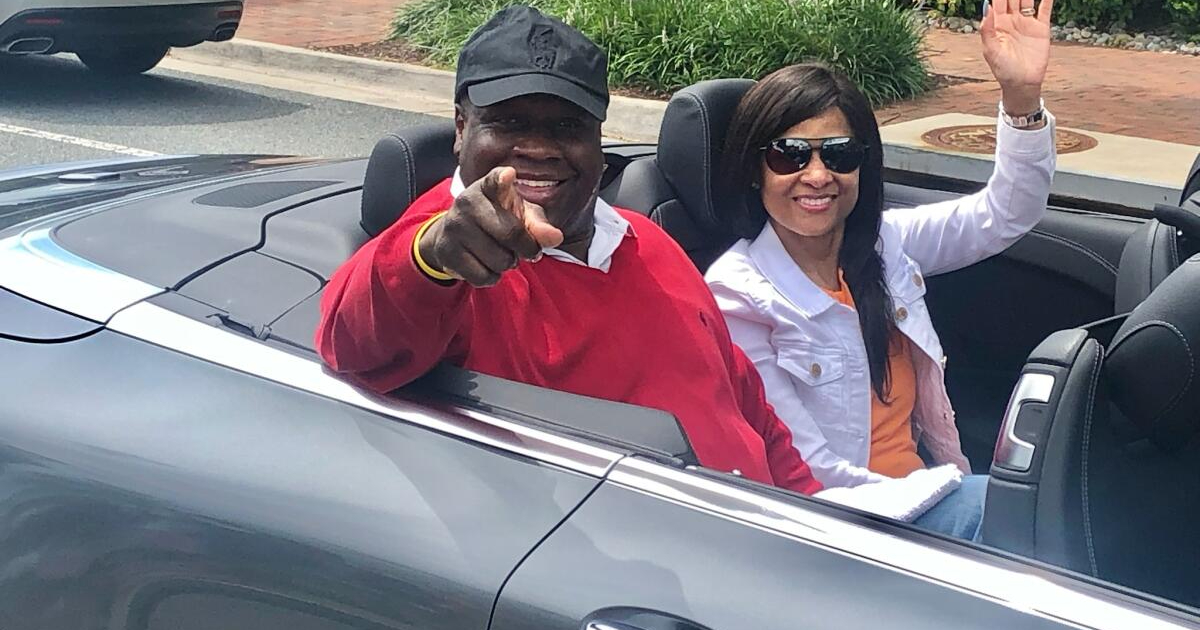 Thousands of backpacks for schoolchildren donated at charity event
The 13th Annual Park Potomac Ice Cream Social for Charity featured a parade with police cars, fire trucks, vintage cars, pom poms and former Washington football greats Dexter Manley in as Grand Marshal of the event. The purpose of the event: to donate thousands of backpacks filled with school supplies for schoolchildren.
Former Washington great footballer Dexter Manley and his wife Lydia at the 13th Annual Park Potomac Ice Cream Social. The event donates more than 3,000 backpacks filled with supplies for schoolchildren.@InterfaithWorks@mymcmedia pic.twitter.com/9R6BQPClcA

– Joe Yasharoff (@JYash) August 21, 2021
Park Potomac and Interfaith Works in collaboration with The Dexter and Lydia Manley Foundation, whose mission is to defend the right to read for students in the region, organized the event. Here's a look at Saturday's festivities.
Thanks to the great folks at @mymcmedia for promoting this event to help schoolchildren get the school year off to a good start! #back to school #neighborshelpingneighbors #WashingtonFootballTeam https://t.co/Ot6EsHWuwJ

– interfaith works (@InterfaithWorks) August 21, 2021