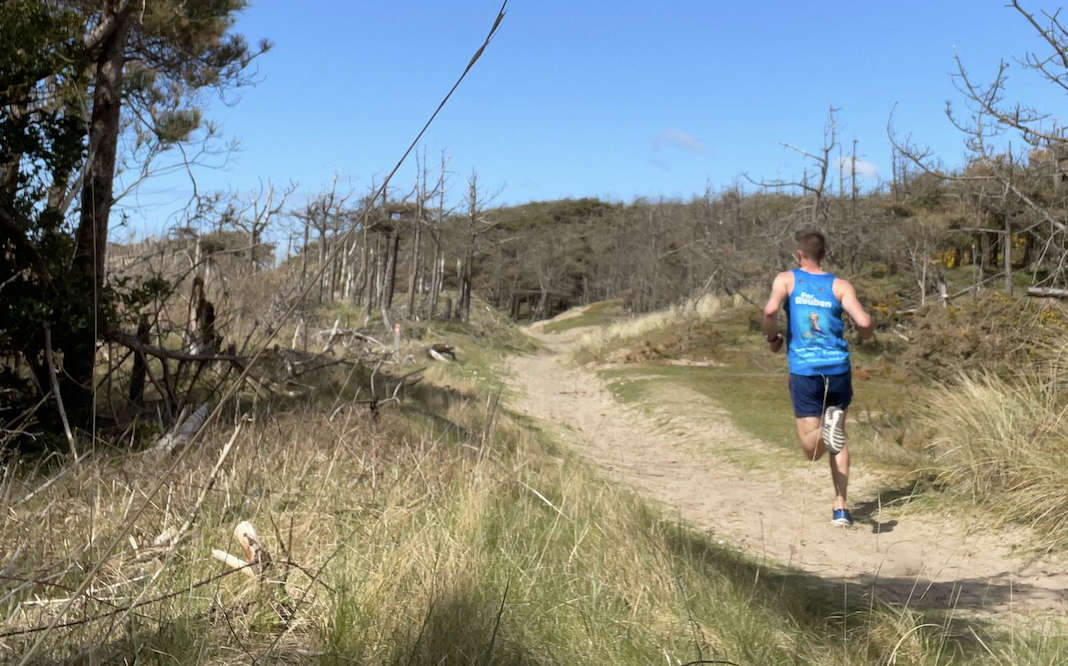 Ultra-marathon challenge to benefit the charity Glossop – Quest Media Network
For most, running a marathon is a difficult feat, but David Pilbury has set himself the challenge of running 140 miles around the perimeter of Anglesey.
Having started running as a child, Dave has always loved exploring and adventuring the beautiful hills of Glossop and Tameside. He frequently sets out to discover new hidden gems and frees his mind.
Having family in Anglesey, Dave and his family visit often and love the beauty of the area.
"My father-in-law has accommodation there, so we go there quite a bit and it's really pretty. I run often when I'm there, but I've only ever run short distances.
"It will be so nice to see some of the places I haven't been before," Dave said.
To celebrate his 40th birthday and raise much-appreciated funds for Reuben's Retreat, the Glossop runner has set his sights on an ultra-marathon.
"There's an event in September called the Ring O'Fire and as I'm 40 this year I wanted to do something to mark my 40th, the Anglesey route is 140 miles.
"I thought I didn't need presents for my birthday, so instead I'm raising money for Reuben's Retreat."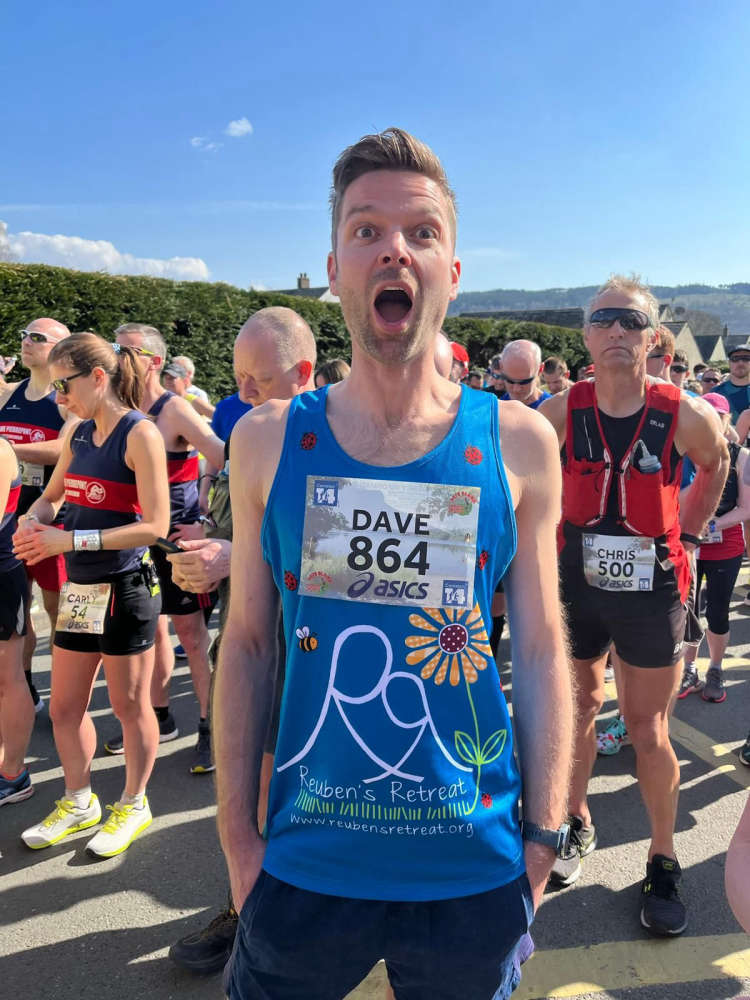 Working in the NHS, David knows how hard the charity works to provide care and support to families who need it most.
Reuben's Retreat has been working to convert their building, but with the pandemic preventing it, their building has been put on hold.
"It's been a tough year for charities and Reuben is about a third of the way through the renovation of his building.
"They have prioritized everyone they provide care and support to. So I figured if I could increase their funds in any way to give them resources that would mean they would have a better chance of doing the work that they had been meaning to do for two years. explains Dave.
He will complete this momentous challenge over the Jubilee weekend and spend the rest of his time until then getting his body used to repeated runs.
To complete the challenge, Dave will need to run 56 miles on Day 1, 52 miles on Day 2, and the remaining distance on the final day. He will be joined by friendly faces along the way as his friends and family flock to join him.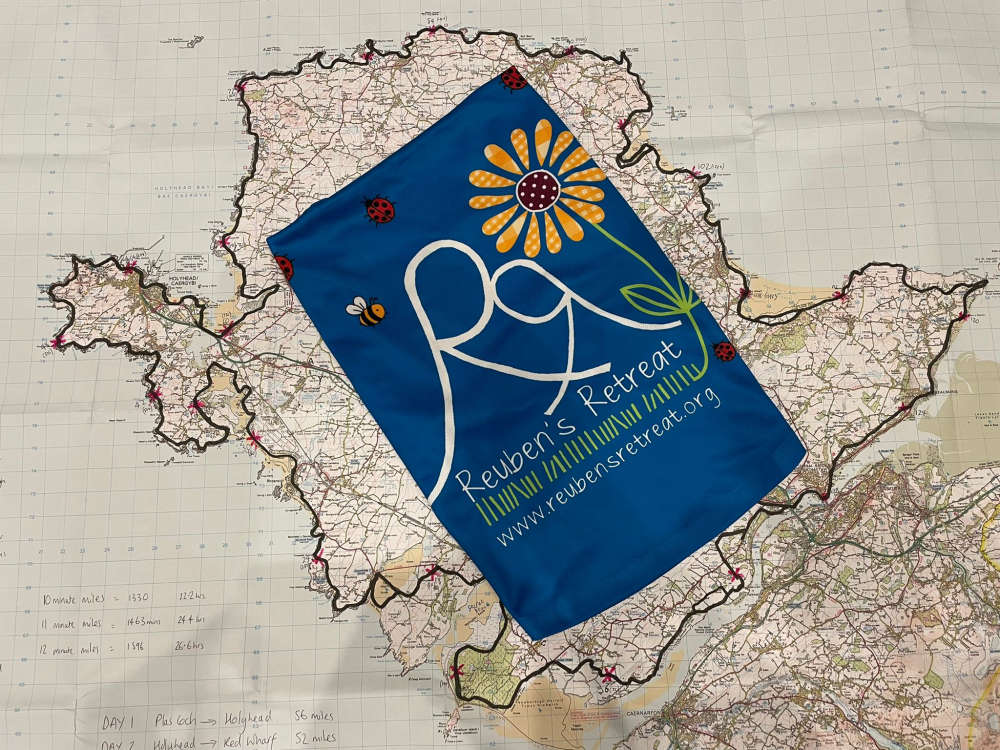 "I have several friends who come to join me, who play games with me to allow me to continue. My wife will come and do a bit with me, my brother and sister-in-law will and my eldest said he will run with me too.
"Friends I've lost contact with and people who now live in North Wales have said they'll join me on the route, so it's been a really great experience so far. "
As a physio, Dave often educates his clients on methods to reduce pain, but for this race he will have a few tricks up his sleeve. During his training, he consumed protein shakes and recovery drinks, which he normally wouldn't do.
He also ventured on 20-mile runs and then repeated that the same day. These tactics should hopefully get his body used to the intense tension he will feel during the race.
"During training I used two pairs of running shoes, I wore them out and the cushioning disappeared. It is important that I wear comfortable shoes for this.
"My main part of recovery will be jumping into the sea afterwards. I was there in February and jumping into that cold ice is absolutely freezing, but it's a good way to help with recovery," he said. -he declares.
Planning to celebrate after completing the mammoth challenge, Dave and his family will throw a party on the beach. A secret surprise has also been planned, but everyone does a great job of hiding it from her.
He will also travel to Amsterdam for 24 hours with his wife, a trip that will be well deserved.
David aims to collect as much as he can to help Reuben's Retreat and will aim to post updates when he can so followers can keep tabs on his journey.
You can support his fundraiser here.
Learn more about the Glossop Chronicle
Click here for more breaking news
Click here to read the latest edition of the journal online
Click here to find out where you can get a copy of the newspaper